Major Grigoryan and Anchor Glumov: unplanned episodes
Is it possible to turn into a famous radio and TV anchor after years of successful military service? COAF SMART Center visitors gathered at the amphitheater to learn the answer to that question.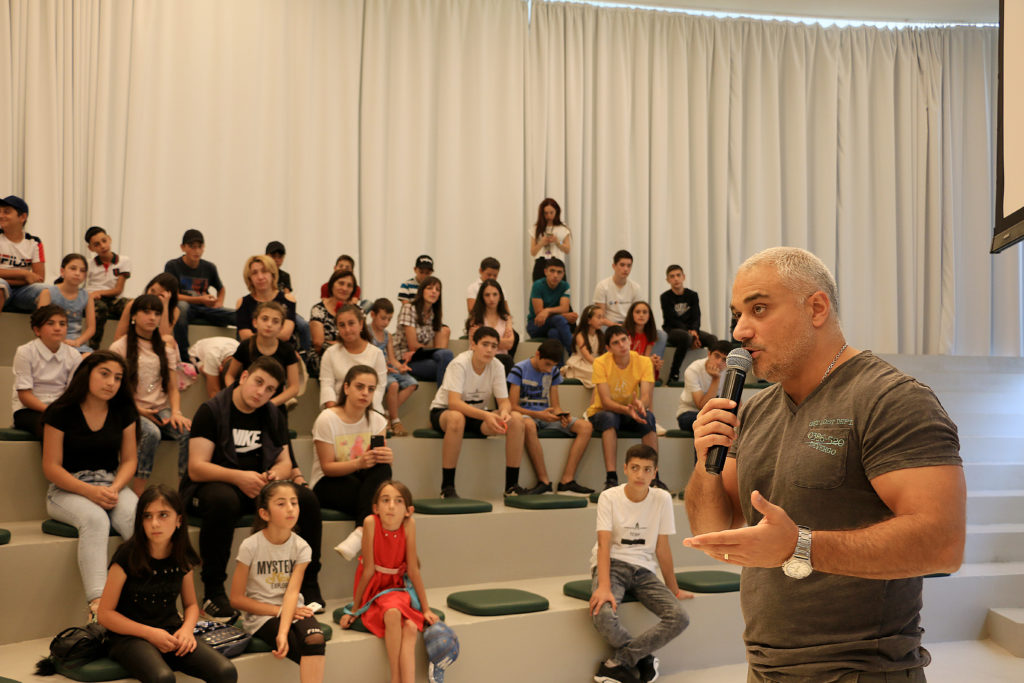 The SMARTConnects guest was Gor Grigoryan/Yegor Glumov who started telling his life story full of unplanned and lucky episodes.
"Books have always been the main source of information for me. I wouldn't have turned into a successful anchorman if I hadn't read so many books," he told. "My mother was trying to hide the book Thais of Athens from me only to find out I had read it long ago. I just loved reading – I couldn't even imagine it would help me in the future in any way."
However, books formed Gor Grigoryan's identity and career path. But he had a long road to go.
Grigoryan's family used to live in Tomsk, Russia. They moved to Yerevan when Gor was 14. He wanted to move back to Russia to study archaeology but turned up in the cybernetics department of the Yerevan Polytechnical Institute. It was almost impossible to build a career in that field, and Grigoryan decided to join the military." My father used to be in the military – he was a doctor and served in Artsakh… And I wanted to serve in special forces. Not many people wanted to serve in those years, but it was really my dream."
Grigoryan's dream came true. He started a new life, became a major, and even got wounded on the border…
It seemed to him that military service would be his main career. However, he had a start another chapter in his life when he met Shushanik Arevshatyan, the head of Van radio station. "I suggested 36 projects to her. Twenty-eight of them were implemented at the radio station. Shushanik immediately offered me to become a programs director."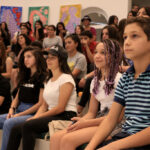 Thus, major Glumov turned into a radio programs director. Later, he was offered to run his own programs as an anchorman. "All the anchors had to have a nickname, and I chose the character of Yegor Glumov from a famous Russian play. I liked my job, but I already had a family and my income was not enough. I had to work at a night club for eight years with no weekends."
After a while, Grigoryan-Glumov was offered to run a show at one of the national TV companies. "At that time, I realized that the books I've read and the knowledge I've gained have helped me a lot, after all. The books have formed my mindset, and, thanks to my knowledge, I have a successful career."
Grigoryan also told about his wife and four children. "They are my main achievements," he said. "My life has been full of unplanned and lucky episodes. However, it turned out that nothing can be accidental, and everything happens for a certain reason."