Becoming the better version of myself. Zhak Srapyan
Here we are at the auditorium of Aragatsavan village School #2, which was in the process of renovation back in 2016. Zhak Srapyan, a COAF Alumnus, who used to play Oscar Wilde's "The Birthday of the Infanta" on the newly-renovated stage, accompanies us, touring and getting nostalgic inside the walls of the school that carries the book of his school life.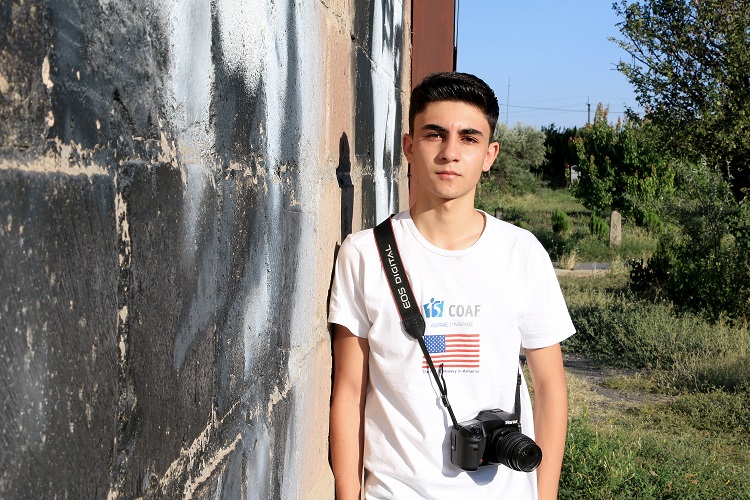 Same picture. Years Apart.
Zhak starts his COAF story with My Theater program. "It was a beautiful spring day when I was informed that COAF was launching a new project called My Theater (an inclusive drama therapy program) in our community," he refreshes his memory. "The first meeting of the inclusive theater group would take place in a few days, but I was very impatient and couldn't even sleep at night. One thing I clearly remember is that I didn't understand what the word "inclusive" stood for."
My Theater was going to include children with disabilities who wouldn't otherwise have the chance to socialize with their agemates, develop their communication skills, become more self-confident, let alone play in the theater. "I made many friends and started to understand that everyone is special in their own way," says Zhak, who believes this program has been an eye-opening experience for him and his friends. The concepts of inclusion and diversity changed his worldview making him a better version of himself.
Now a sophomore at French College in Armenia, Zhak often looks back and greatly appreciates the English knowledge and improved writing skills that he obtained thanks to COAF English Access and Bloom (Creative Writing) programs.  "I don't want to imagine who I would become if not COAF," he humbly confesses.
He has learned to see the beauty in life and capture it through his camera lenses. "I love drawing, and I used to draw a lot when I was younger. My paintings were the reflection of my imagination and were abstract: a car with a mouse's head or a flying elephant. Now my new passion is photography," says the big sunset-lover, who often wakes up early to immortalize the beautiful sunrises and sunsets of his village.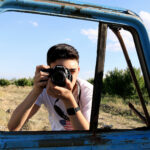 Zhak thinks there is a lot to improve in Aragatsavan village and that COAF alone cannot do it all. "Though my college is now in Yerevan and enjoy the city life as well, there is nothing comparable to sitting at our home yard, in tranquil and lush nature and read a book," admits Zhak, whose all-time favorite book is "One Hundred Years of Solitude" by Gabriel García Márquez.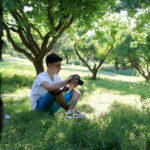 The COAF true-blue Alumnus is in the process of trying many different things: new profession, hobbies, future business plans, to understand what is truly meant for him. One thing is for sure, "As soon as I am financially independent, I will invest in COAF as someone who knows the real impact of its programs."