THE COAF SMART SPORTS COMPLEX
Beyond regular class hours, the Sports Complex will serve as an attractive destination for MICE (Meetings, Incentives, Conferences, and Exhibitions) tourism.
National and international guests are welcome to book this exceptional venue for corporate retreats, meetings, tournaments, and other sporting events.
Making Debet SMARTer Through Sports
The over 30,000 sq. ft, cutting-edge Sports Complex is an essential step in the natural synthesis of COAF's SMART initiatives into one eclectic SMART Campus in Lori.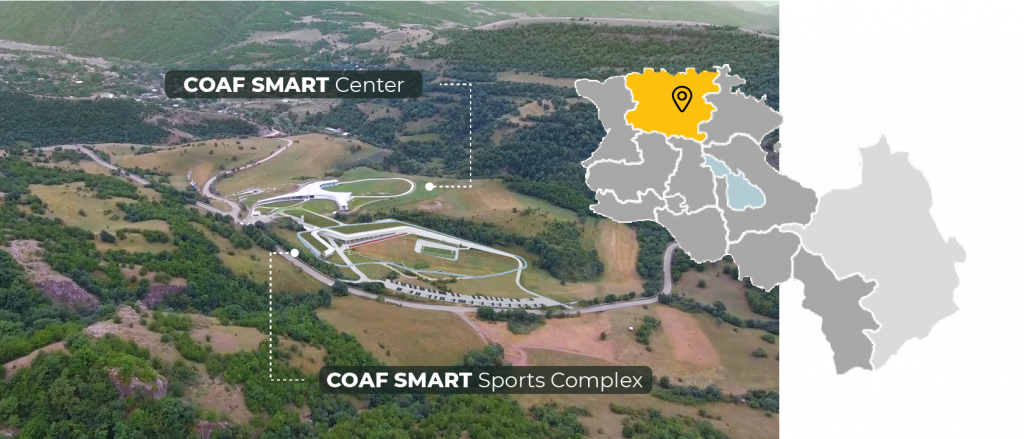 The Complex is designed to blend seamlessly with the surrounding landscape and ecosystem.
The exterior of the Sports Complex is cut through by a cycling track that circles and runs over the venue's roof, offering lovers of nature the opportunity to enjoy the vision of a calm landscape.
A sprint track and a mini soccer field will play host to many matches and allow local children to receive high-quality training.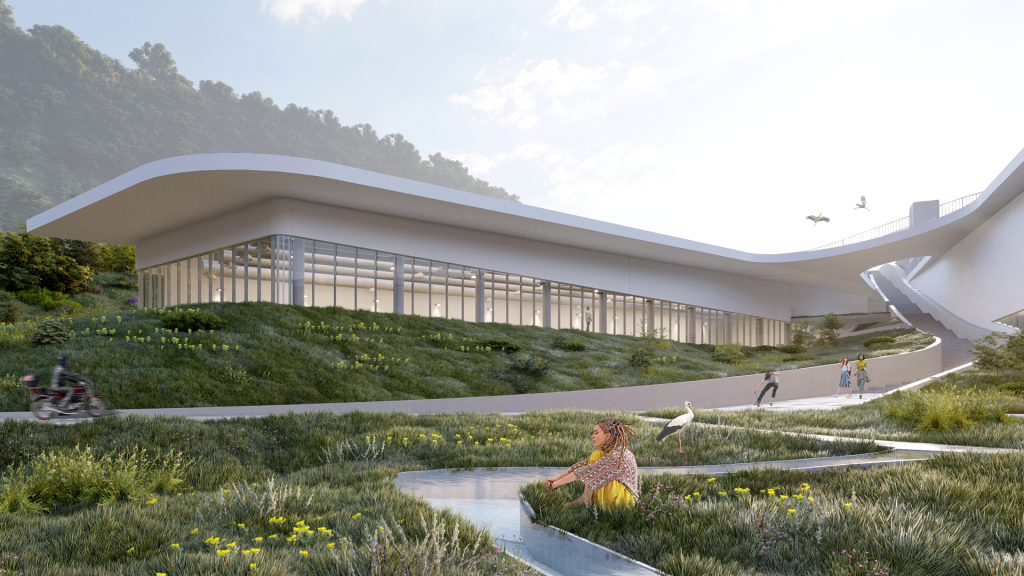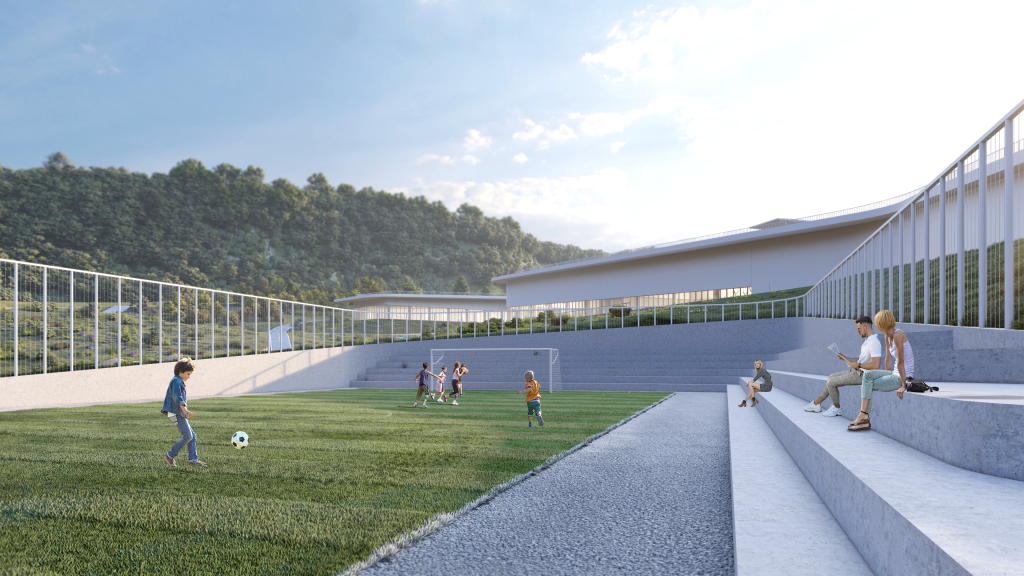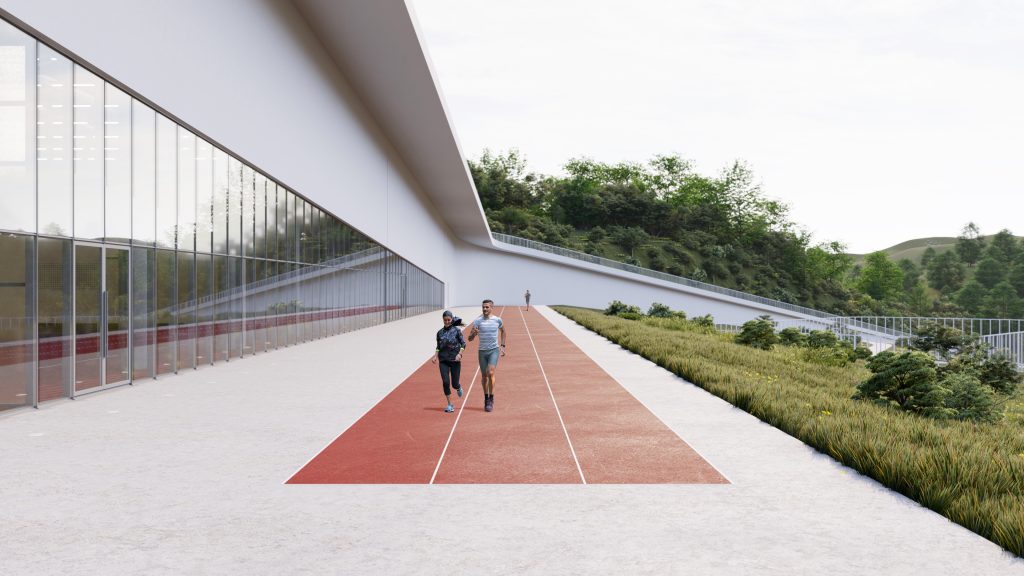 Meeting the Highest International Standards
An Olympic-size swimming pool and a multifunctional indoor sports area offer an impressive setting for the exercise of niche sports, such as climbing, swimming, gymnastics, martial arts, and a mixed variety of popular team sports.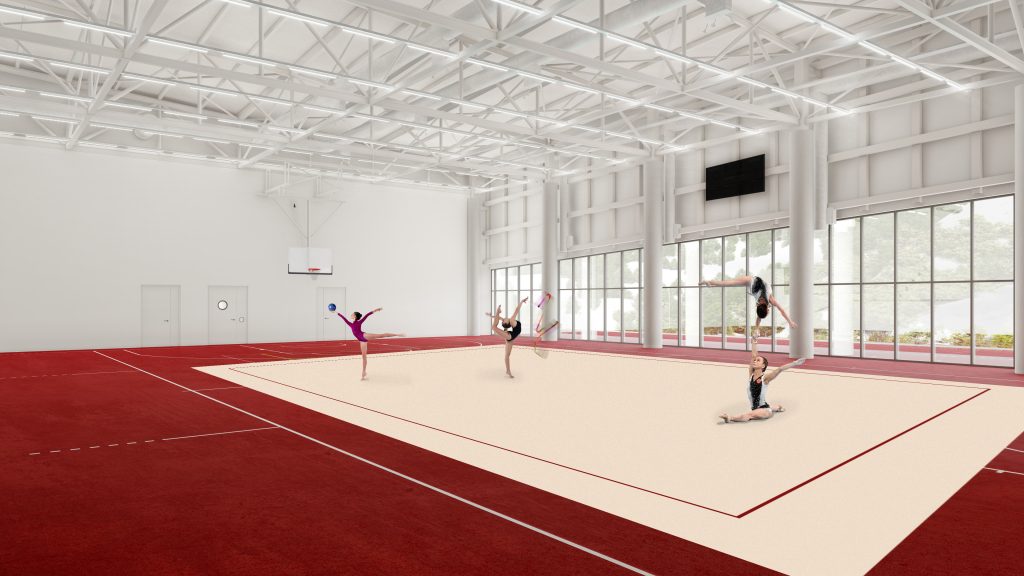 A SMART Step Toward Sustainable Growth
The COAF SMART Sports Complex goes beyond a leading-edge sports education facility. It's a tourism spot, a sustainable social enterprise, and a training hub for professional athletes all in one.
Taken together, the SMART Sports Complex is a long-term investment in the economic development of Debet and surrounding communities.
COAF SMART SPORTS COMPLEX
COMING SOON