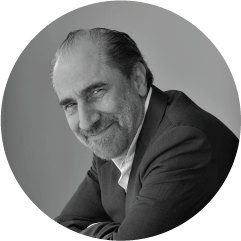 Garo H. Armen, PhD
COAF Founder
It all began with a glass of water back in 2003, when COAF Founder & Chairman Garo Armen first travelled to his ancestral homeland Armenia. While visiting the village of Karakert, he asked an elderly man sitting on his front porch for a glass of water and was shocked to learn locals lacked access to clean water, being forced to purchase fresh water supplied from a nearby region. This encounter essentially laid the groundwork for what would become COAF.
Garo realized swift action needed to be taken to revitalize rural regions of Armenia that had been neglected and battered with poverty in the aftermath of the country's independence from the Soviet Union in 1991. Dilapidated infrastructure throughout village communities, coupled with hopelessness among the people warranted the need to provide them with dignified lives and opportunities for advancement.
Karakert naturally became the first village community where COAF launched its efforts the following year, with the renovation of one of the local schools being the first major project implemented. COAF soon realized the needs in villages went beyond just infrastructure improvements, and created education, healthcare, social services and economic development programs designed with a community-based holistic approach in mind.
COAF remains committed to providing children, youth and their families with opportunities to realize their potential and reach for the stars. Empowering people living throughout rural Armenia, has brought about dramatic results in terms of individuals defining their own futures and being active participants in the ushering of a New Armenia after enduring many setbacks throughout history.
We started with one village in 2003 and today our innovative programs and infrastructure projects have changed the lives of over 107,000 people across 64 villages in 6 provinces of Armenia, with an overall investment of $50 million.
All children of Armenia achieve their full potential and contribute to the advancement of the world around them.
Provide resources to children and adults with COAF SMART initiatives to advance rural communities through innovation.