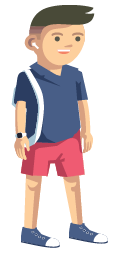 To embark on the quest for SMART Citizenship, everyone (school students and adults alike) is required to attend the introductory week. During a 6-day introductory week each applicant will participate in interesting training courses on healthy lifestyle, computer literacy, EQ and human rights. After the introductory week the applicants will choose 3 programs out of 18. There are 3 dimensions on the quest and only by taking one Program from each dimension can one be eligible to be nominated as a SMART Citizen. Each dimension has 2 programmatic disciplines that in themselves have 3 core programs. Those three dimensions are meant to educate the human as a whole, equally focusing on cognitive, affective and physical development of a human being. Each program lasts for 4.5 months.

Languages

Music
VOCALS
SOUND DESIGN
MUSICAL INSTRUMENTS

Engineering
AGROTECH
MECHANICS
PROGRAMMING

Entrepreneurship
FINANCE
MANAGEMENT
MARKETING
Arts
PERFORMING ARTS
DRAWING
DIGITAL DRAWING

Athletics
VR WORKOUT
STREET DANCE
YOGA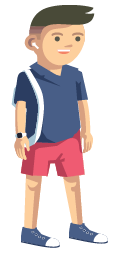 COAF SMART believes in the individual approach in education, working with every participant to assess their learning progress, as well as to make a conscious choice in further career and education. Every participant has the opportunity to meet a counselor at least once in every 6 weeks to assess their skills and competences, as well as to learn about higher education opportunities (for students) and career opportunities (for adults) to be more self-aware and well-informed. The counselor will also advise the best options for courses for each participant based on their tests, with the final decision remaining at the participant's own discretion.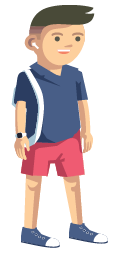 Trips are organized during the third level of each program. The idea behind is to introduce
participants to exemplary institutions in each field, where theoretical knowledge is being applied to practice and that could potentially inspire them. SMART Trips will be carried out both in the region and beyond it.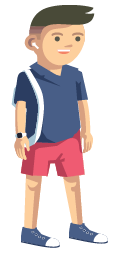 Since SMART is transitioning from individualistic to collaborative learning and from
passive learning to learning-by-doing method, Project-based learning will be central in
applying knowledge. Students will determine their projects together with PBL
coordinator and their instructors setting mid-term and cycle goals. By the end of each
circuit (two in total) a SMART Projects Expo will be organized where students will
present their projects to the public (including parents, school staff, guests).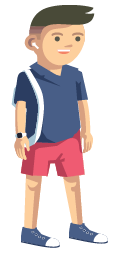 SMARTConnects events happening put the spotlight on successful individuals who have paved their paths as professionals in different fields to share their success stories, lessons learned and deliver motivational talks. The audience is not limited to SMART citizens, but is open to the entire region. This learning format will also broaden the perspectives for people outside of urban communities, since many rural communities don't have access to entertainment and/or cultural life.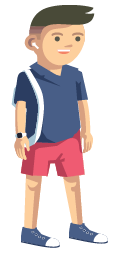 In addition to essential or main courses, SMART Citizens get to think outside of the box by
taking part in one workshop every year. A workshop is conducted by invited international and/or local professionals preferably affiliated to the field of SMART Essential Programs. Completing one workshop within 2 years is a mandatory criterion for achieving SMART citizenship. Specialists who want to conduct workshops at the center can apply submitting proposals to SMART Initiatives team.
When a COAF SMART Center is not immediately accessible every day, a COAF SMART
Rooms can bring technology and innovation to the most remote communities. Already
established in five schools around the Lori region, SMART Rooms connect more communities to the SMART Center as its satellites. The rooms are equipped with high-speed internet connection and modern teaching technologies. Check out images of the renovated spaces, personal computer workstations, and interactive presentation display tools in some of our operational SMART Rooms  located near the Lori SMART Center. The idea of COAF SMART Rooms was successfully spread as the regional government of Lori Region has replicated the model, opening over 25 SMART Rooms in local schools of Lori in the villages and cities alike.