Raising a business is like raising a child. Passing through different chapters in life and investing time, care, knowledge, and hard work to reach the desired goodness level.
There is a small furniture production in Karakert village, Armavir Province, that "was born" 15 years ago. Karakert was the first village of COAF's development programs. Back then, the community was in deep poverty and in severe need of improvements. We realized it was indispensable to foster economic participation in the village right away. And the furniture production we will tell you about is one of our "babies" still growing up in Karakert.
Artur Yengibaryan, a linguist by profession who ended up in the business of woodworking, is the Founder and Director of ARTVILLSHIN LLC. COAF has been his business' first client, while the furniture of the village school and the two kindergartens of Karakert – his first orders that got the business going.
"In 2005, the economic state of Armenia was dramatically weak, let alone in remote villages. So we had deep concerns about whether the business would work or not. COAF took the responsibility of making consistent orders to us. Thus, we were able to develop our products and attract more clients," explains Artur․ He later received orders for our COAF SMART Center, SMART Rooms, Yerevan office, and other school renovation projects.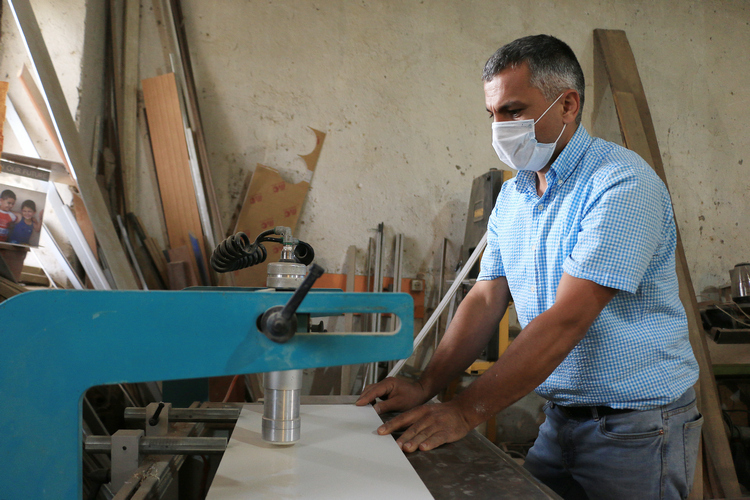 The son of an experienced engineer and constructor grew up seeing his father's sketches, but never thought he would endeavor to work in a similar field. Karakert was the village his mother was born in, so this is how he chose his business's location.
"It's a little hard to be far from Yerevan, where we acquire most of the necessary manufacturing materials and where most of our clients are. However, the biggest advantage of being located in a rural region is that operational expenses are much lower here," mentions Artur.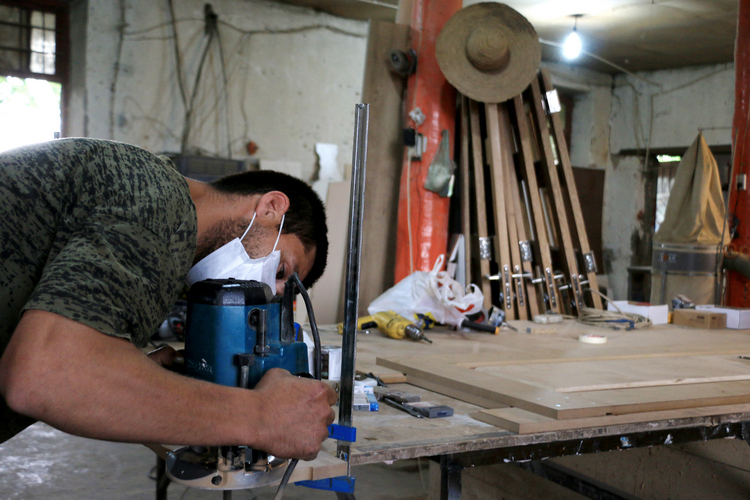 Attention to detail is what Artur values most in entrepreneurship. Together with his team, he tries to ensure the best possible quality for their clients, offering from home to office furniture with a variety of materials and designs to choose from.
Artur's furniture production is one of our economic development projects that promote self-sufficiency and contribute to the wellbeing of the entire community. We provide resources, and it is up to our villagers to get the most out of it. It takes stamina to start a business and think out of a box in rural areas where the growth potential is often not as vivid as we would desire. We praise the entrepreneurs who dare to make business initiatives despite the obstacles on the way.
Our beneficiaries grow to our partners – it's trendy at COAF.