In 2021, COAF reimagined what an Armenian village can be like. We came up with an innovative rural development model called "SMART village"․ If you follow our work, you may have heard about Debet village of the Lori region, the first community we implement our SMART village model in. Now, let's wrap up the works of the first half of 2021 in Debet.
Digitized public services
COAF strives to create an environment that facilitates digital innovation in rural areas. Towards this, the official website of Debet, debet.am has been updated and equipped with tools to enable local tax payment, application submission, and constantly updated news section available online.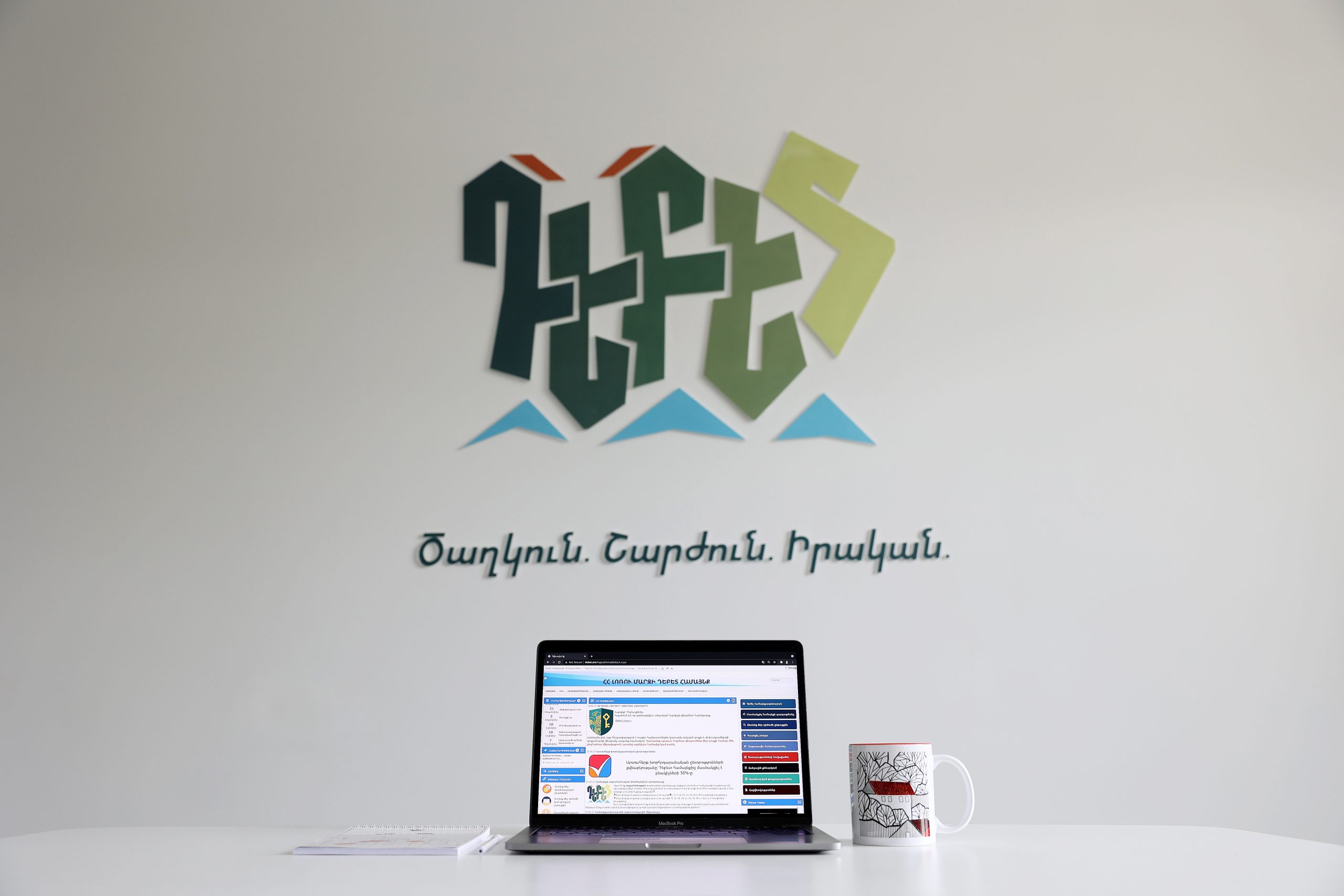 The digitalization of Armenia's rural communities is also at the core of the community development strategy implemented by the Ministry of Armenia's High-Tech Industry. In other words, the digital transformation happening in Debet is on the Government agenda for every village in the future. 
On July 18, 2021, COAF and the Ministry of High-Tech Industry of Armenia signed an MoU to enhance the digitalization of public services in Debet, laying a firm foundation for long-term collaboration. 
Debet Library
At COAF, we believe the best foundations for the future are in the hands of education are always generous in investing in it.  
Speaking of which, we established a brand new public library in Debet village. The number of modern and classic books offered to the dwellers will increase from 400 to 4000. The library has already become a popular venue for community events such as movie screenings, discussions, and games for different age groups.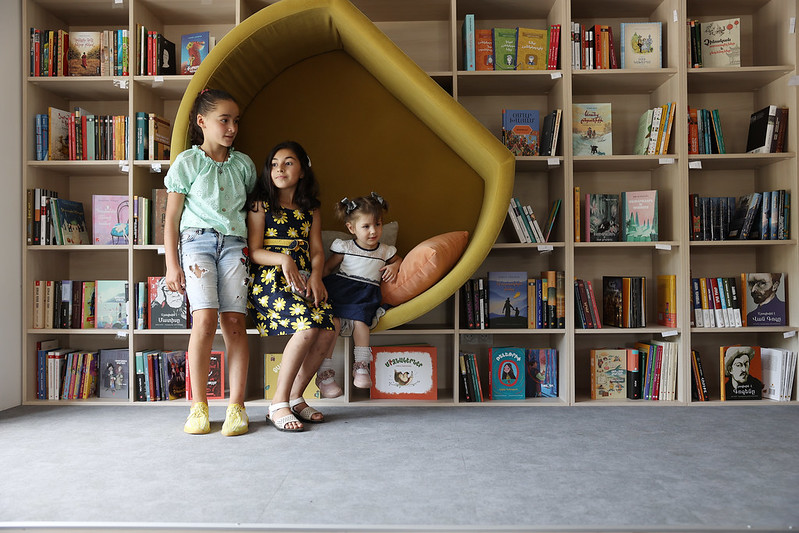 "We have visitors both from the community and beyond it. Being located outside Yerevan, in a small village like Debet, is what makes this place one-of-a-kind to our visitors," says Lilit Hovsepyan, the administrator of Gradarak Debet.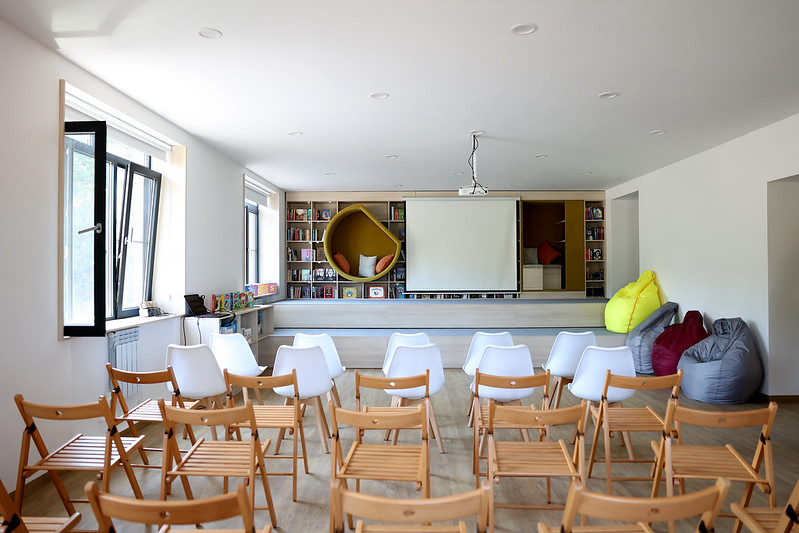 Gradarak Debet was realized thanks to the fruitful collaboration of COAF and Gradarak Libraries NGO. The library is open 3-6 PM each today, except Sundays.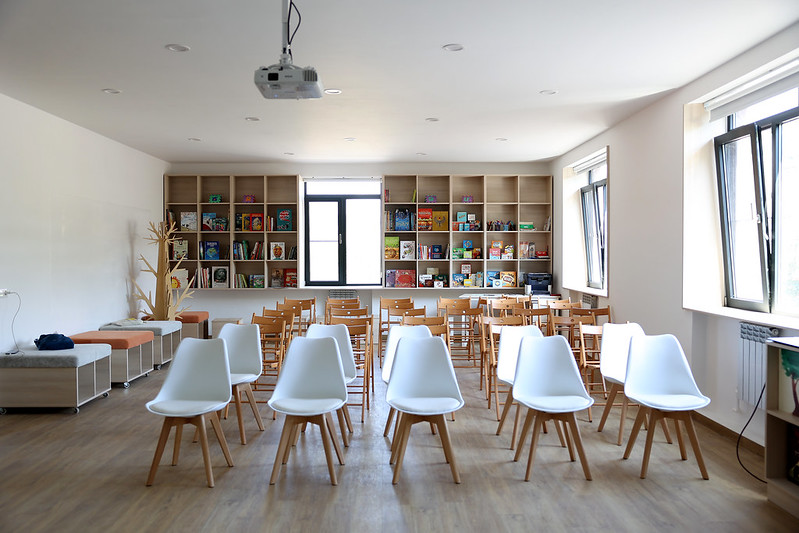 Fiber Optic Internet Connection
In 2021, Lori's Debet village accessed a high-speed fiber-optic internet connection. Having access to the internet at the highest speed available in the country is likely to enhance socio-economic and educational perspectives, increase area job growth, attract visitors to local businesses, enable remote work and real-time updates on local news and happenings in Debet.
If you're a remote worker, you already know your next destination!
Debet Municipality building
Our 17-year-old on-the-ground experience in rural areas has proved the role of institutional development for long-term impact is fundamental.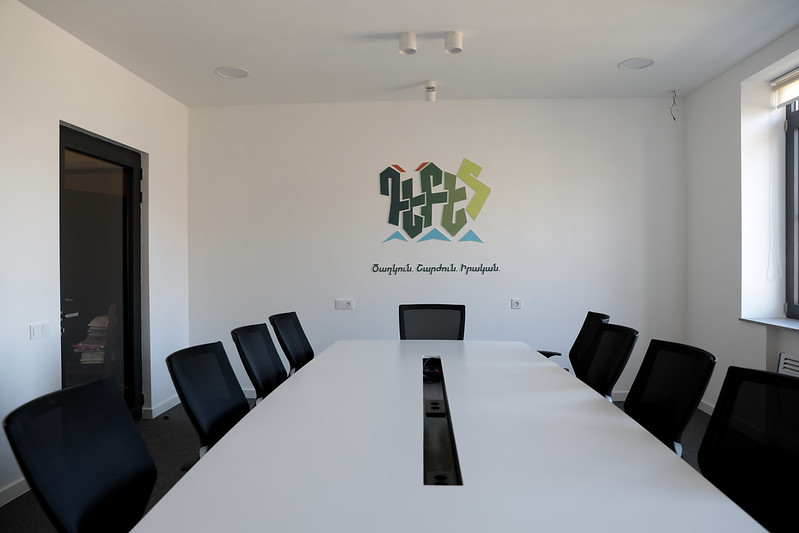 We kicked off the community infrastructure improvements with Debet municipality, namely the makeover of open working space and a modern conference room.
Our team managed to renovate and fully equip the rooms within only two months․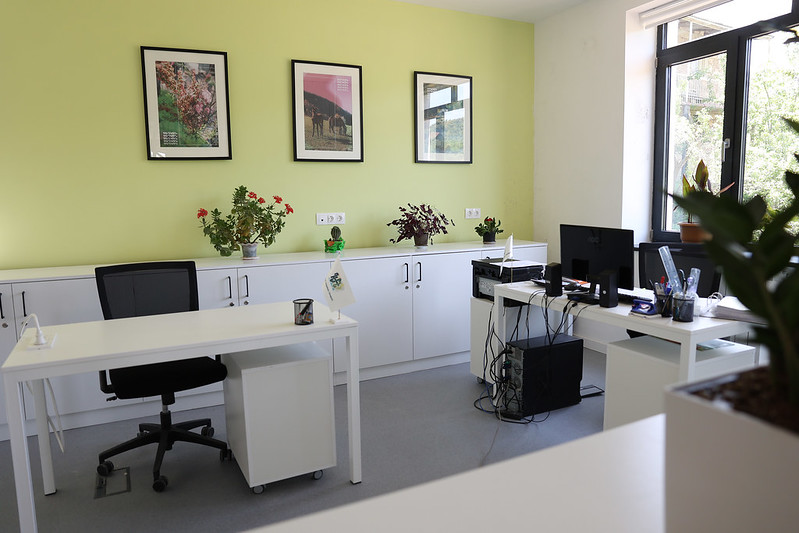 Debet Municipality is now enjoying a more comfortable, technologically advanced and transparent working environment, equipped with all the amenities necessary for efficient community advancement work. The newly renovated space not only encourages increased engagement between the municipality staff, council, and mayor but also makes the municipality more approachable for the input of community members. 
The surrounding area of the community has also been asphalted and is currently being equipped with parking lots. 
Town-hall meetings
Never have Debet dwellers been this engaged in community happenings. It is also thanks to the monthly town-hall meetings led by the COAF staff and Debet municipality members. We're encouraging two-way communication and participation in every step of the "SMART Debet" project. 
Roofs
Roof problems are common in village communities of Armenia, whereas family well-being largely depends on solid roofs. For the past few months, we've worked with Debet homeowners to identify leaking, damaged roofs and make necessary repairs, including red tile covering, typical of the community's rustic home style. As a result, one roof has been renovated as a pilot phase, and six houses have been selected for the first phase of the roof repair project. The project is co-financed by COAF and homeowners in 80% and 20% respective ratios.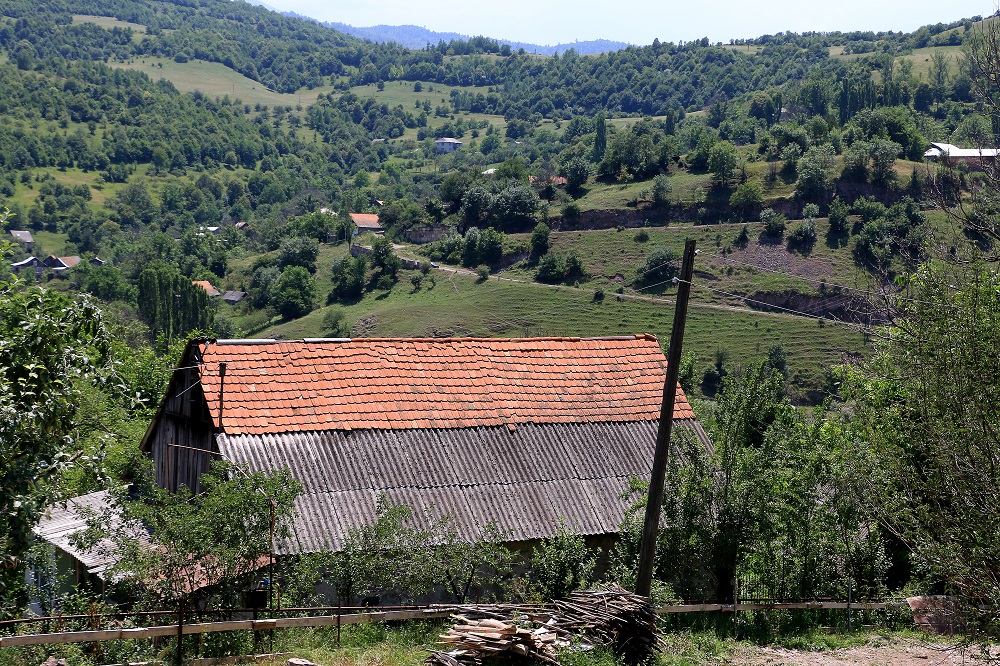 Houses for people from Artsakh
COAF's projects aim to encourage Debet residents not only to stay and endeavor initiatives in their own community but also to make Debet home for new residents, particularly displaced families from Artsakh who lost their homes and were at the risk of having to leave the country.
One of the abandoned houses in Debet was renovated by COAF and provided to the large family of Margaryans. Another batch of houses is under construction and will soon welcome its new landlords.
Thanks to the construction work in the community, 45 temporary jobs were created in the community. 
Economic Development Programs 
To boost economic activity in the community, together with our partners, we have initiated several business programs, including a poultry farm, a greenhouse, a smithy, and a beauty salon establishment.
COAF in partnership with the Embassy of the Republic of Lithuania in Armenia, launched the Debet Beauty Salon project. With a focus on empowering women as agents for change and rural development, 16 women, including some displaced from Artsakh, have the chance to receive training in professional hairdressing and nail care. Eight women will receive training in business skills development and have the opportunity to present a business plan for starting a beauty parlor in Debet. Two of the participants will be awarded a grant in November to establish a joint beauty parlor in the heart of Debet village! 
Waste Management System
In a community where there are no garbage bins, no garbage collection system, the awareness level of the consequences of throwing waste in nature is low, it is assumed that there must be problems with maintaining cleanliness. So is in Debet.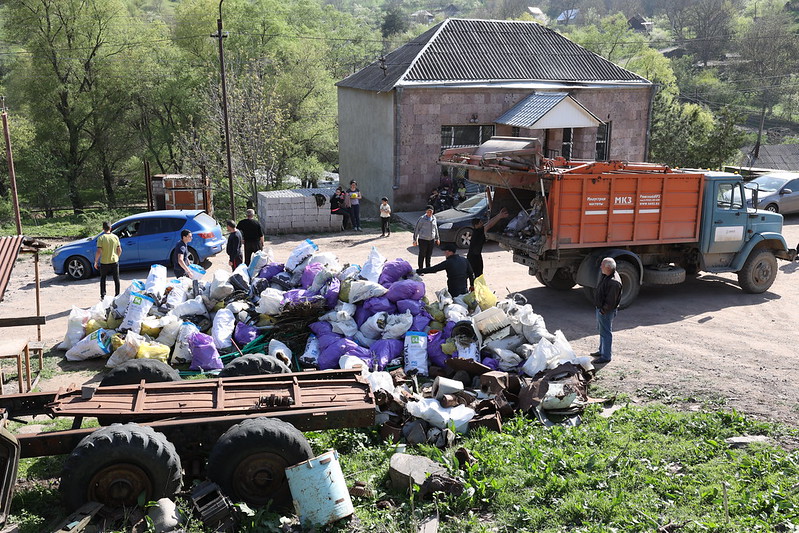 With the efforts of COAF, Debet is being cleaned, and an effective garbage collection system is introduced in the community․ COAF is planning to purchase a garbage truck, install more than 70 bins, as well as to conduct training and seminars about waste disposal.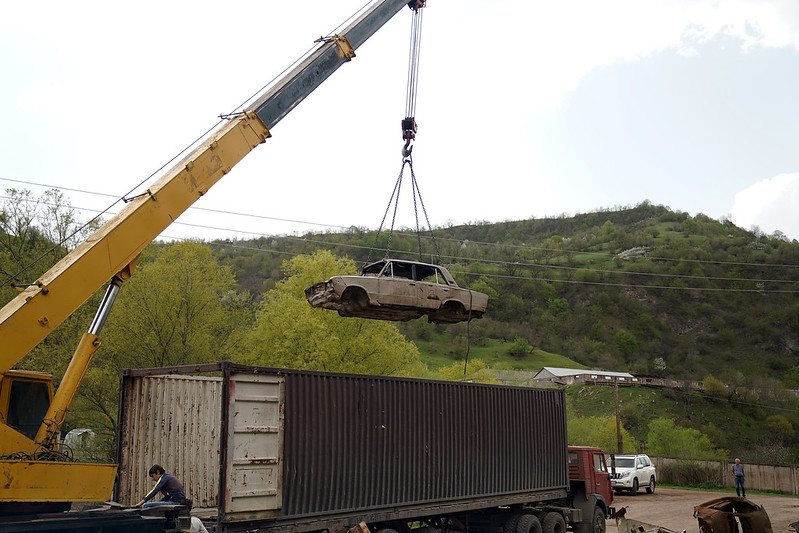 "The most challenging task is to change people's mentality and show them the alternatives of throwing waste in a river or somewhere else in the community," says the project manager David Alexandrian. 
Stay tuned to Debet, the Armenian village that is thriving as never before. 
Follow Debet village on social media: Facebook, Instagram, Twitter, and YouTube.