Over 7000 languages in the world. And what is the language of success? 
English is the third most spoken language in the world. The definitions of the key to success are different. But… English has proven to be the "successful language" of trade, business, IT, and communications. 
Despite the increasing interest in learning English in Armenia, the country still falls behind in terms of actual speakers, particularly outside Yerevan. 
COAF has been implementing programs in rural Armenia since 2004. English is one of our oldest programs that connect the youth and adults to global resources and opens horizons that would not otherwise be visible.  
Get to know the main directions of English learning at COAF.
English: the new trend in Debet
The staff of Debet Municipality recently feels as if they are students. It's been a month that they are attending our COAF SMART Center twice a week to learn English. 
In the scope of our novel rural development model, SMART village, we give importance to enhancing Debet villagers' knowledge and skills so they can maintain and develop the massive investment being done in their community. Our goal is to facilitate the Municipality staff in utilizing modern management and communication tools and gain 21-century skills for the benefit of Debet.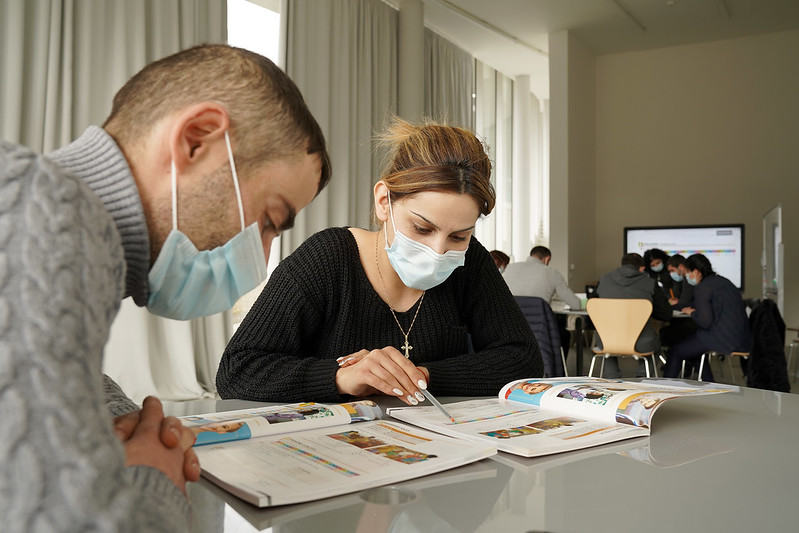 "I truly enjoy our English classes and the easy-to-do homework. Our instructor Tatevik is great at explaining things clearly," confesses Anush Sargsyan, a Municipality member, who currently takes English lessons at COAF SMART. 
Debet bears witness – it's never too late to learn something new! 
English Access: the advanced learning
English Access Program, co-funded by the US Embassy in Armenia and implemented by COAF for ten years already, has helped over 1400 students from 55 communities learn English as a foreign language. The program includes student-centered and project-based learning, integrating technology into the curriculum, fostering community-led activities, and building local teachers' capacity.
English Access is available not only to COAF students but also to alumni. To maintain the language proficiency of Access alumni and broaden their network, we offer them the TOEFL iBT preparation course and Project Bloom (creative writing course). 
"Our goal for the Access students is to reach C1 level in English. Besides the language proficiency, the program expands the students' worldview, contributes to their professional growth and awareness," explains Syuzanna Khachatryan, the English Language Teaching Manager at COAF. 
Thanks to the high demand and the expansion of the program, more English professionals have recently joined COAF. "What motivates me most is feeling that my students are proud of themselves and seeing the spark in their eyes with every new thing learned," says Grace Keroughlian, who recently moved to Armenia from Beirut, Lebanon, and joined COAF as an English Instructor. 
The SMART way of learning English
The youth of Lori gets the chance to choose three from 18 state-of-the-art programs by attending the COAF SMART Center in Debet village. The SMART Citizenship curriculum offers three foreign languages: English, Russian, and Chinese.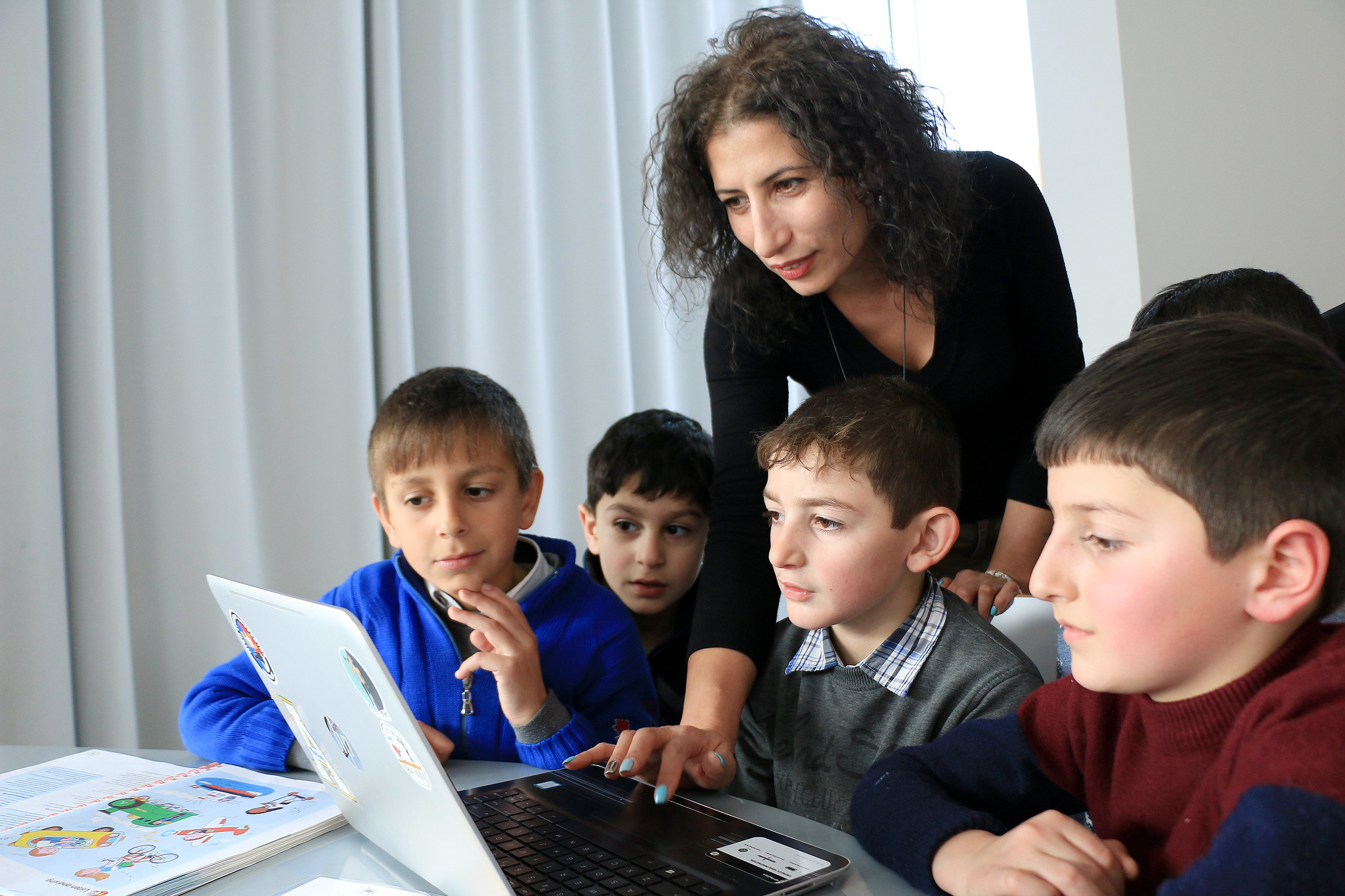 The SMART English program is designed for students to acquire elementary knowledge of English in an English-speaking immersive environment, putting the emphasis on speaking and listening skills, flexible vocabulary, the formation of critical thinking, and gaining independent and collaborative learning skills.
Our staff is getting better at English too!
By joining COAF, each employee gets the opportunity to attend English courses and improve their language skills. This is one of the work benefits at COAF, and about 20 of our employees take the course now. 
English is important in education, especially self-education․ It is the language in which most of the professional literature is. As there are no English lessons in some rural schools, COAF English programs are often the only opportunity for dozens of rural teenagers to learn English as a foreign language.