In October 2022, COAF hosted a group of doctors within the Fresno Medical Mission for the fifth consecutive year. About two dozen doctors, including physiotherapists, family doctors, pediatric neurologists, and ophthalmologists, were on the ground in Armenia for two weeks, providing general examinations and sharing experience with local doctors in 14 COAF-supported villages.
Founded by the Honorary Consul of Armenia to Fresno, Dr. Berj Apkarian, the Fresno Medical Mission heads to Armenia for the seventh year in a row. "Such visits are crucial for both rural residents and healthcare providers. Up to 60 people had the opportunity to undergo free medical examinations and hear a second opinion about their health problems daily. The visits also offered a wonderful opportunity for rural healthcare providers to consult with the best doctors in their fields," explains Lusine Antonyan, the COAF Health Programs Manager.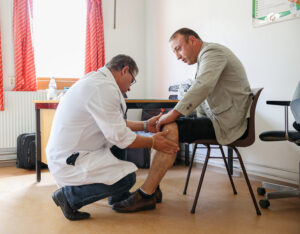 Just like last year, this year as well, the medical aid had a special focus on physiotherapy and rehabilitation measures for soldiers wounded since the 2nd Artsakh (Nagorno-Karabakh) War in 2020. Fifteen physiotherapists conducted examinations and rehabilitation therapies for injured soldiers at health posts and through home visits in the Armavir, Aragatsotn, and Lori regions.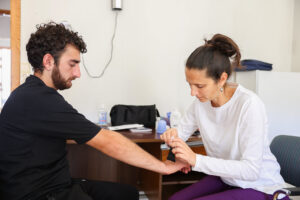 «My first visit to Armenia with the mission was in 2019, right before the pandemic. I was the only physical therapist then, but this year, I was blessed to be with 10+ other physiotherapists from different parts of the United States. Most of the cases we saw included some form of chronic pain management, wound care, amputee training, dry needling, spinal and extremity manipulation and mobilization, and patient education on exercise prescription. We worked with many soldiers with shrapnel, which we don't see in the US whatsoever," explains physiotherapist Dr. Kristina Koroyan, who believes that the warmth and hospitality the doctors receive in Armenia, the delicious food and the history of the country are some of the things that drive most of them to come back again.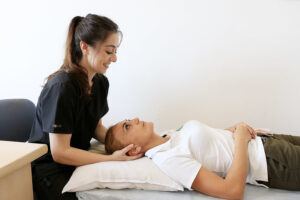 Getting quality medical care is a human right in the modern world. Through health services, infrastructure investments, capacity-building initiatives, and local and international medical missions, COAF strives to fill the lack of resources in rural healthcare settings and ensure people living in the villages have access to the care they need.