Dali, Michelangelo, Da Vinci, Vahrad, and Taron are among the favorite artists of COAF SMART student Garik Varosyan. While you most probably know the first three names very well, Taron Marukyan and Vahrad Melikjanyan are the two creative-minded instructors teaching Drawing and Digital Drawing at the COAF SMART Center.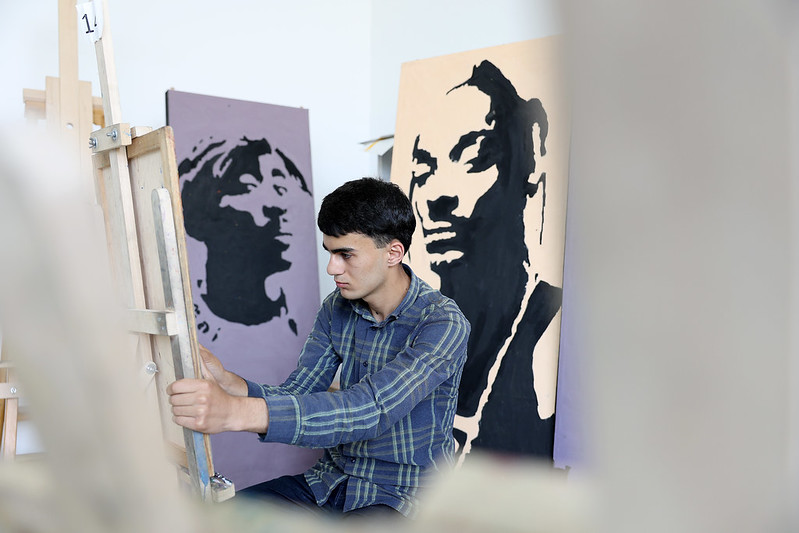 Half serious, half playful, the passion for drawing grew inside Garik and turned from amateur level to professional thanks to the input of Taron and Vahrad. Inspired by his teachers' artworks, Garik has even drawn Vahrad's and Taron's portraits — the most precious gift one can receive from their student.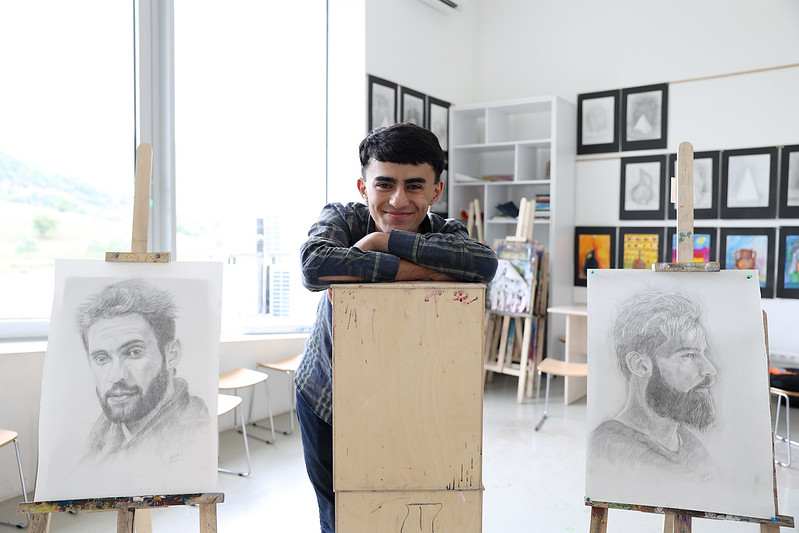 "Drawing is the meaning of my life," declares Garik, who graduated high school this year. Though he's not decided on his future profession yet, the world of animation is what catches him most.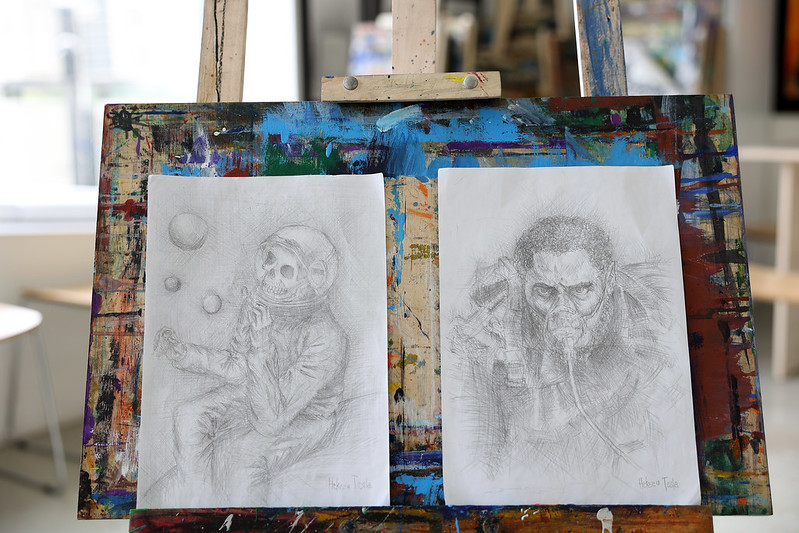 Besides drawing, Garik is also know-how for different art directions, life stories of the most celebrated artists, and the prehistory of famous cartoon characters. Who knows, he might one day become a future Walt Disney who creates characters that last.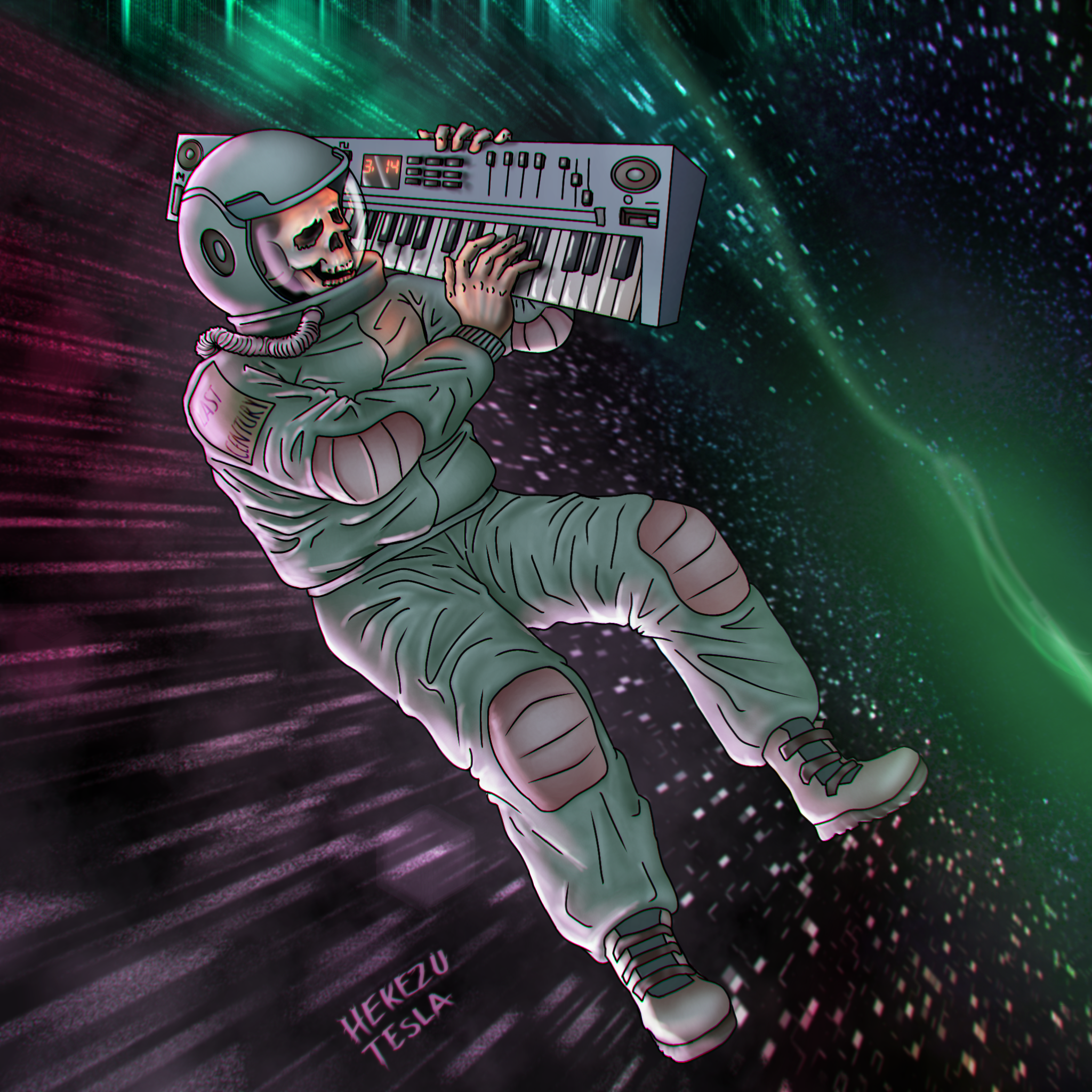 School life is over, but the SMART journey — not yet: after exploring SMART Chinese, English, and Musical Instruments programs, over a dozen programs are still awaiting Garik at the COAF SMART Center.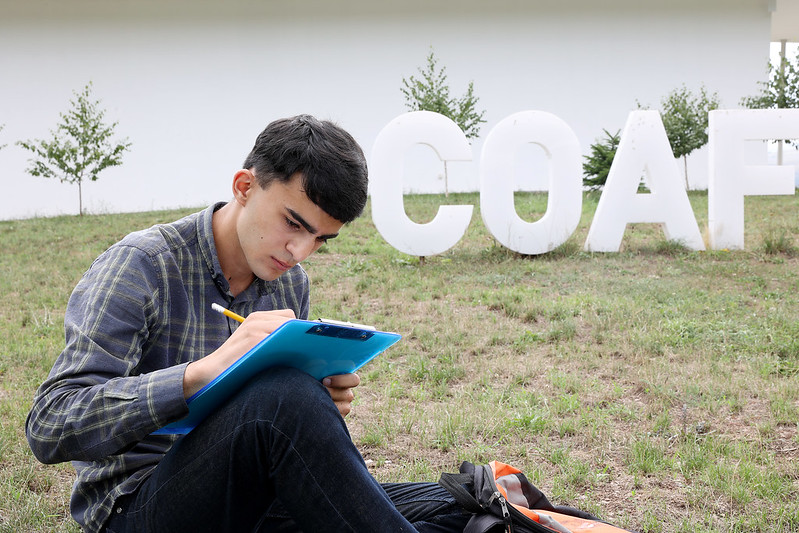 Garik says the two years spent at SMART have been an eye-opening journey for him, "My worldview has changed a lot: I've become more self-aware and confident. Besides making new friends and gaining useful knowledge, my biggest accomplishment has been the development of team-building skills." 
Garik loves drawing space. But do space and dreams have limits?
To infinity and beyond.