The sports enthusiasts of Armenia's Getashen village (Armavir region) have had a big excitement lately. The gym of their community school has finally been renovated, and they're now attending sports classes with bells on! Physical education classes will no longer be held in the classroom or outside the school but in the refurbished, vibrant, and warm environment within the walls of their school—theirs.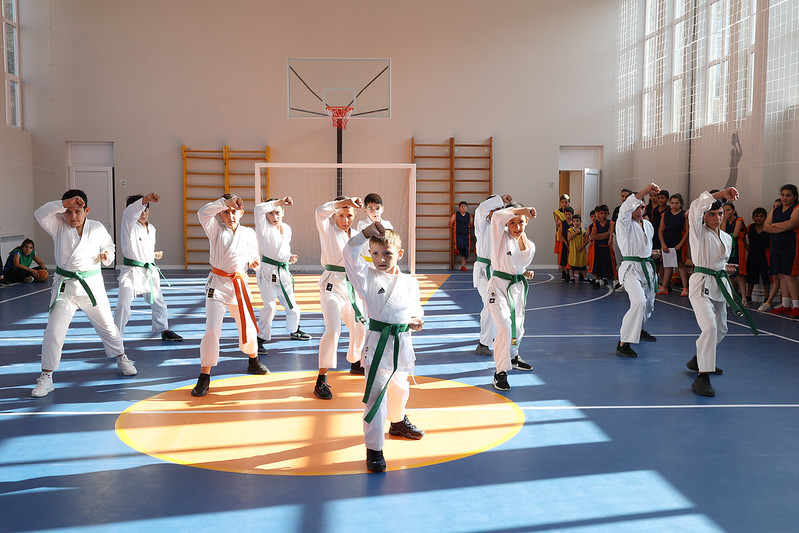 Although Getashen Secondary School stands out among the community schools for its amenities and creative educational opportunities, the problem of its school gym remained unresolved for years. The floor, ceiling, and walls of the operating hall were damaged, the windows were broken, and there were no sanitary conditions.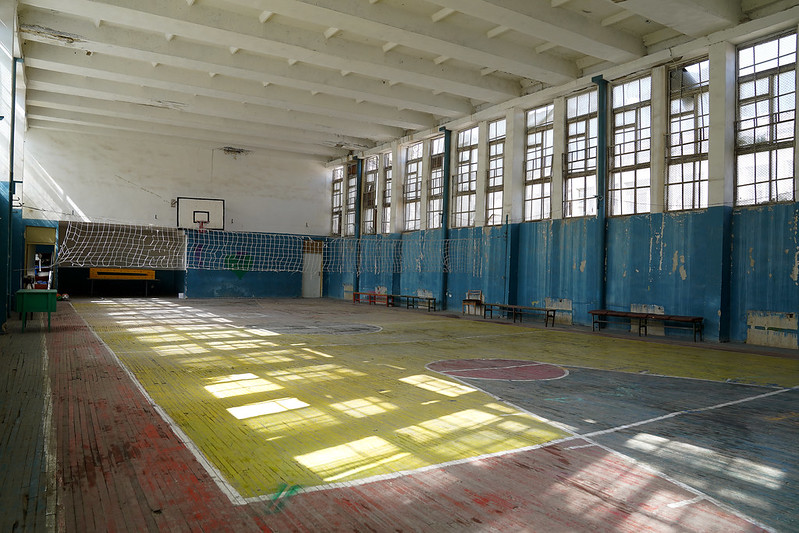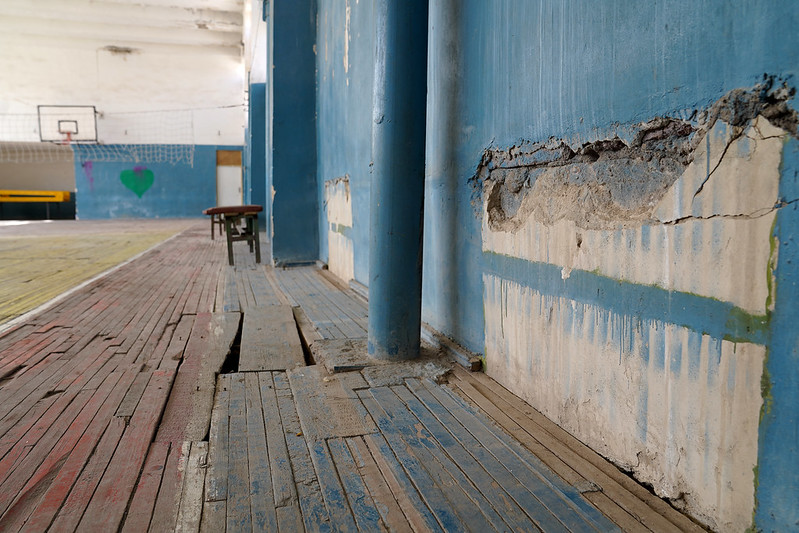 The school gym was also devoid of heating. In warm weather, the children took physical education classes and the COAF Basketball program outdoors, on the playground next to the school, and in winters, in the classroom, gaining theoretical knowledge or exercising as much as the space would allow. In any case, nothing could break the kids' aspiration․ "Even when we had to train in the classroom, Getashen was the one community where no student was ever absent from class," says COAF's Basketball Instructor Liana Sargsyan.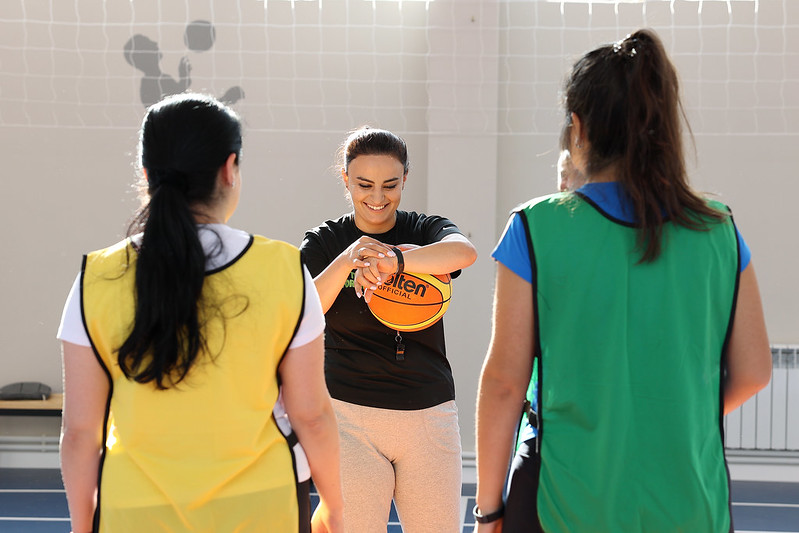 After about three months of renovation work, the new school year began in a new gym for 8-year-old Martin Manukyan, who is in the 3rd grade and attends COAF Basketball program.
He too celebrated the ribbon cutting by a friendly match between his classmates and the COAF team. And here's the win-win game:) 
Martin's sports interests began with karate and now continue with basketball. "Before going to basketball, my son didn't even know how to catch a ball and he wasn't that social with his peers," says Martin's mother Eleanor. Like all trainees, besides physical strength and flexibility, Martin has gained teamwork skills and, of course, new friends during the program.
In addition to school classes and extracurricular activities, the gym also serves for community events and inter-community tournaments.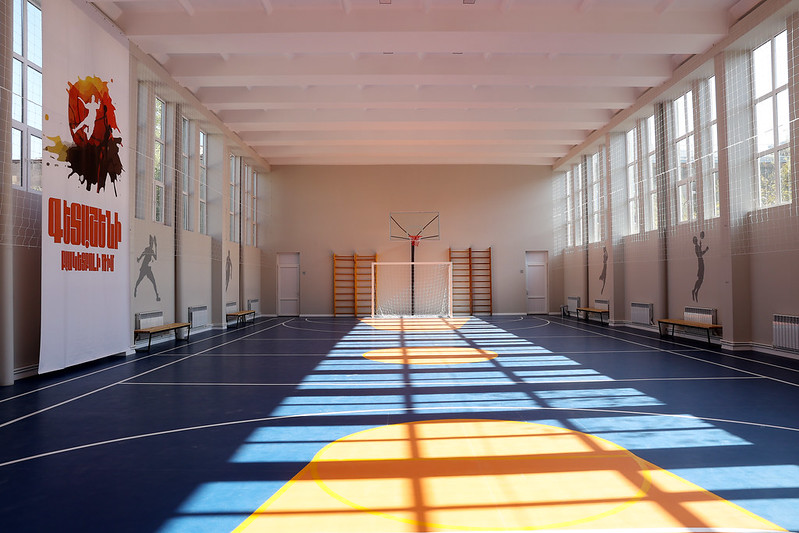 The renovation of Getashen School Gym was one of the major infrastructure projects of COAF  in 2021, which became a reality thanks to the generous support of Hoops4Hayastan NGO and John Akhoyan and family.
You can help fund more projects like this by supporting COAF's work in rural Armenia.