Ask Zardanashen village kids of Artsakh where they are from, and they'll unanimously reply with a delightful smile on their face -"We're from the prettiest village in the world!"
Zardanashen, perched atop the mountains in the south of Artsakh, surrounded by dense forests, is a small world cut off from the world. However, the war reached there, too.
The children of Zardanashen left their beloved donkey Vitalik, dog Berkut, and other pets in the most beautiful village in the world and have temporarily settled in the Diakonia camp in Tumanyan village of the Lori region.
The 44-day war ended, and the kids returned to Artsakh. "The prettiest village in the world", donkey Vitalik, and doggie Berkut stayed beyond the new border…
26-year-old Vener Poghosyan from Zardanashen village of Artsakh (this village, located in the Martuni region, has been conceded to Azerbaijan) is collecting the last laundry. The following day she left for Artsakh with his three sons, hoping she would have her fourth son in her new home in January.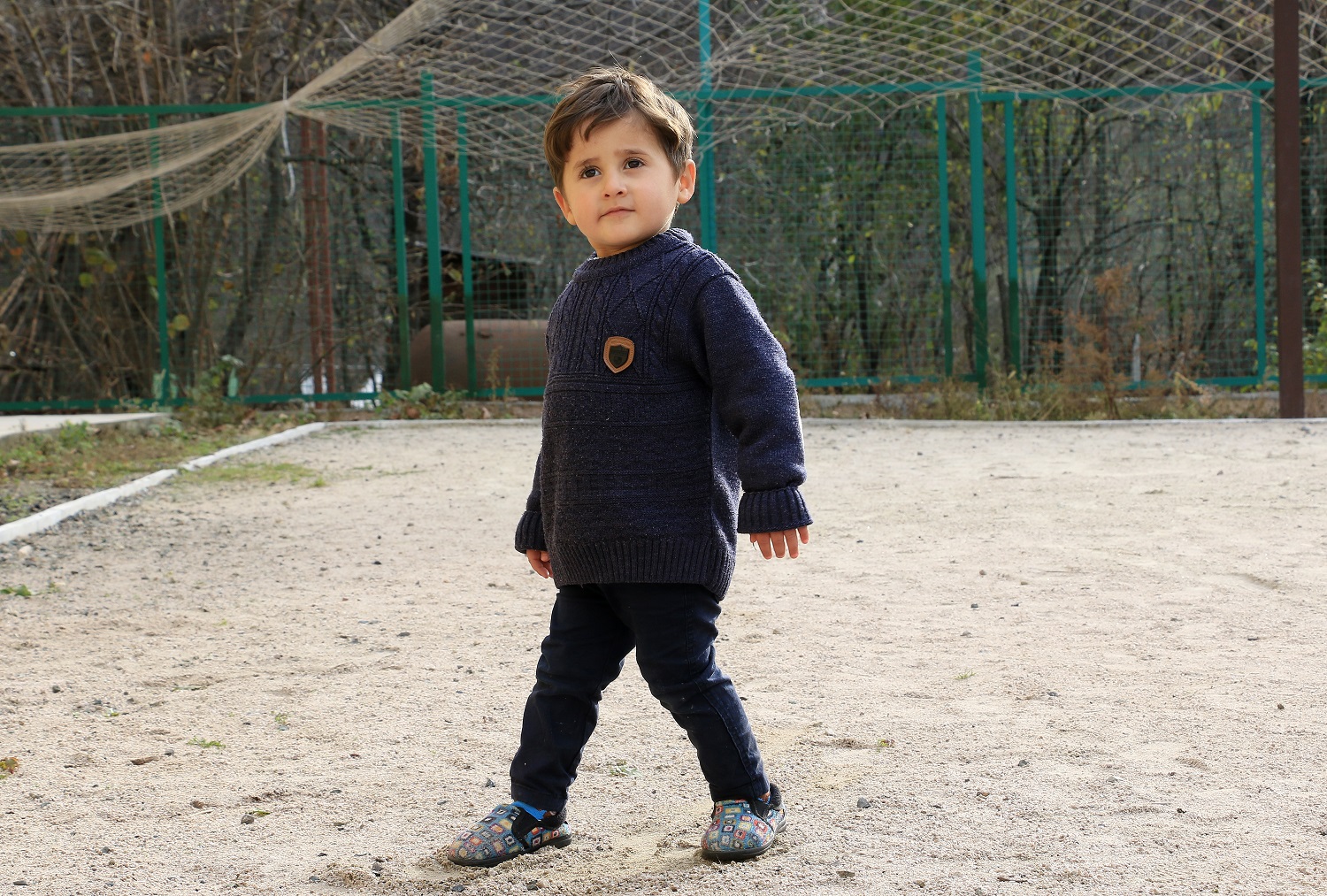 Venera's youngest son, Karen.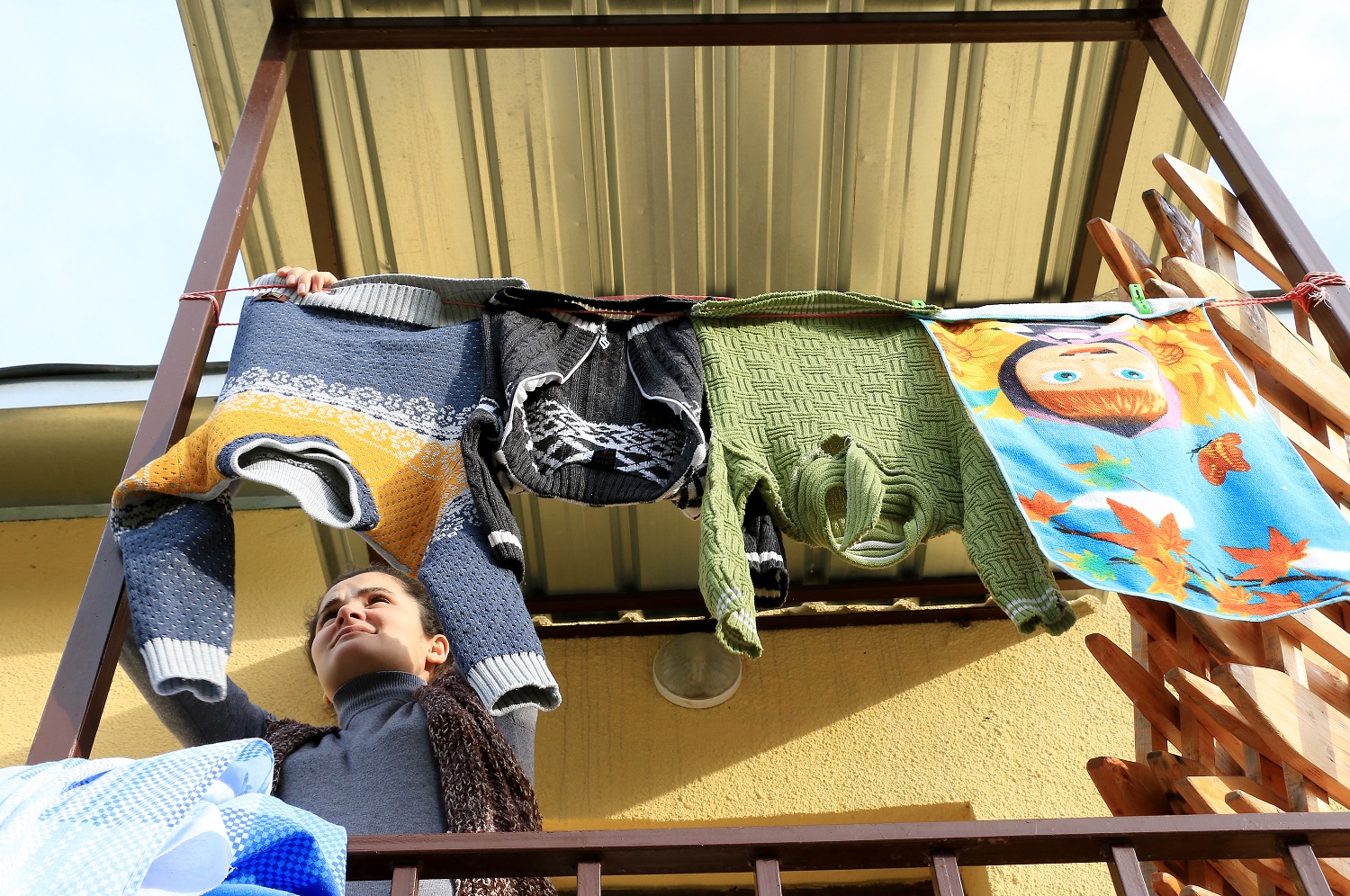 Venera lost his father during the Liberation War of Artsakh in 1992. She could hardly imagine she would one day lose her home as well.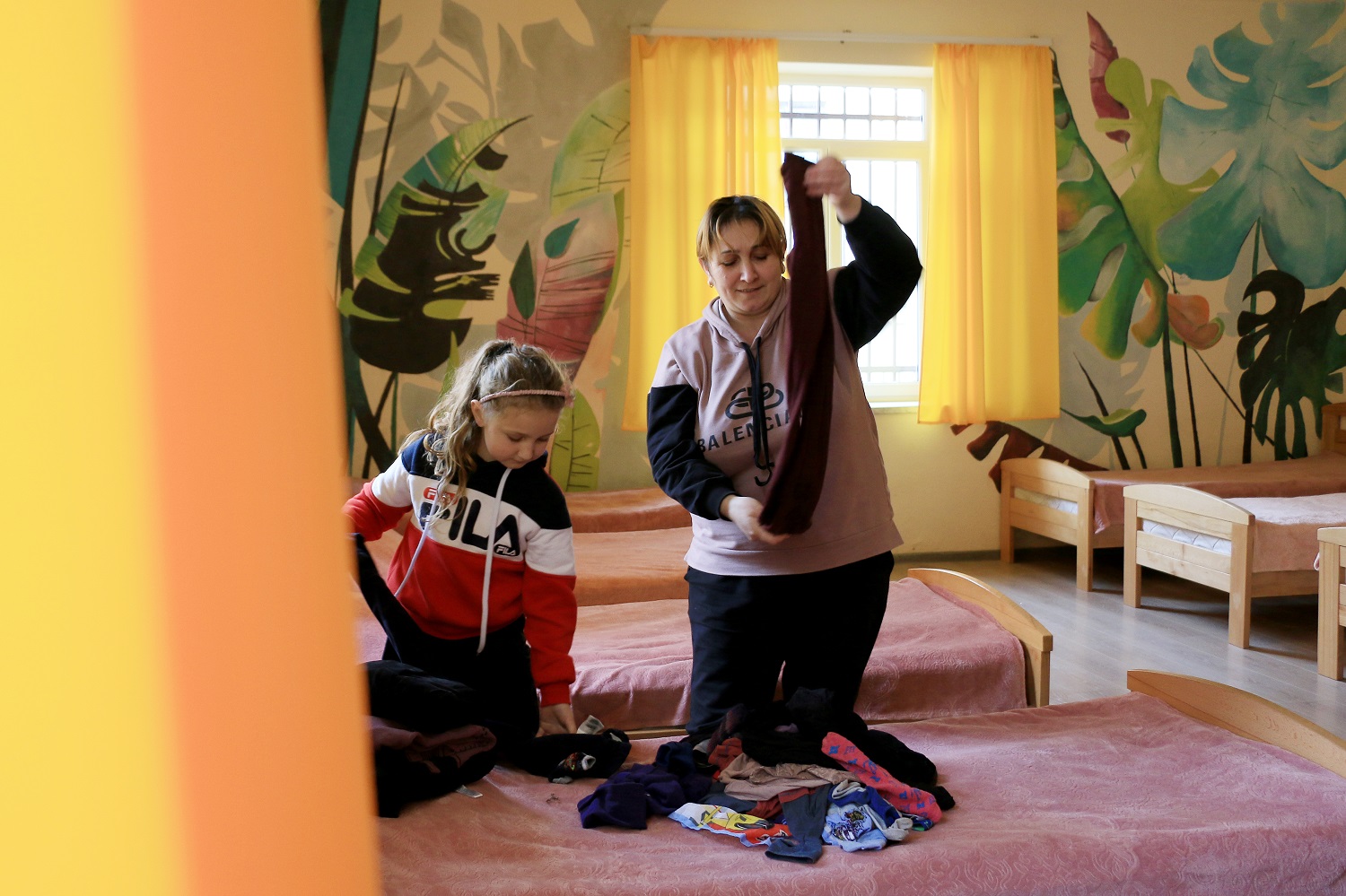 Meline Nersesyan, 38, from Zardanashen, is arranging things with her 9-year-old daughter Alyona so that they can return to Artsakh. Meline's eldest son is a conscript.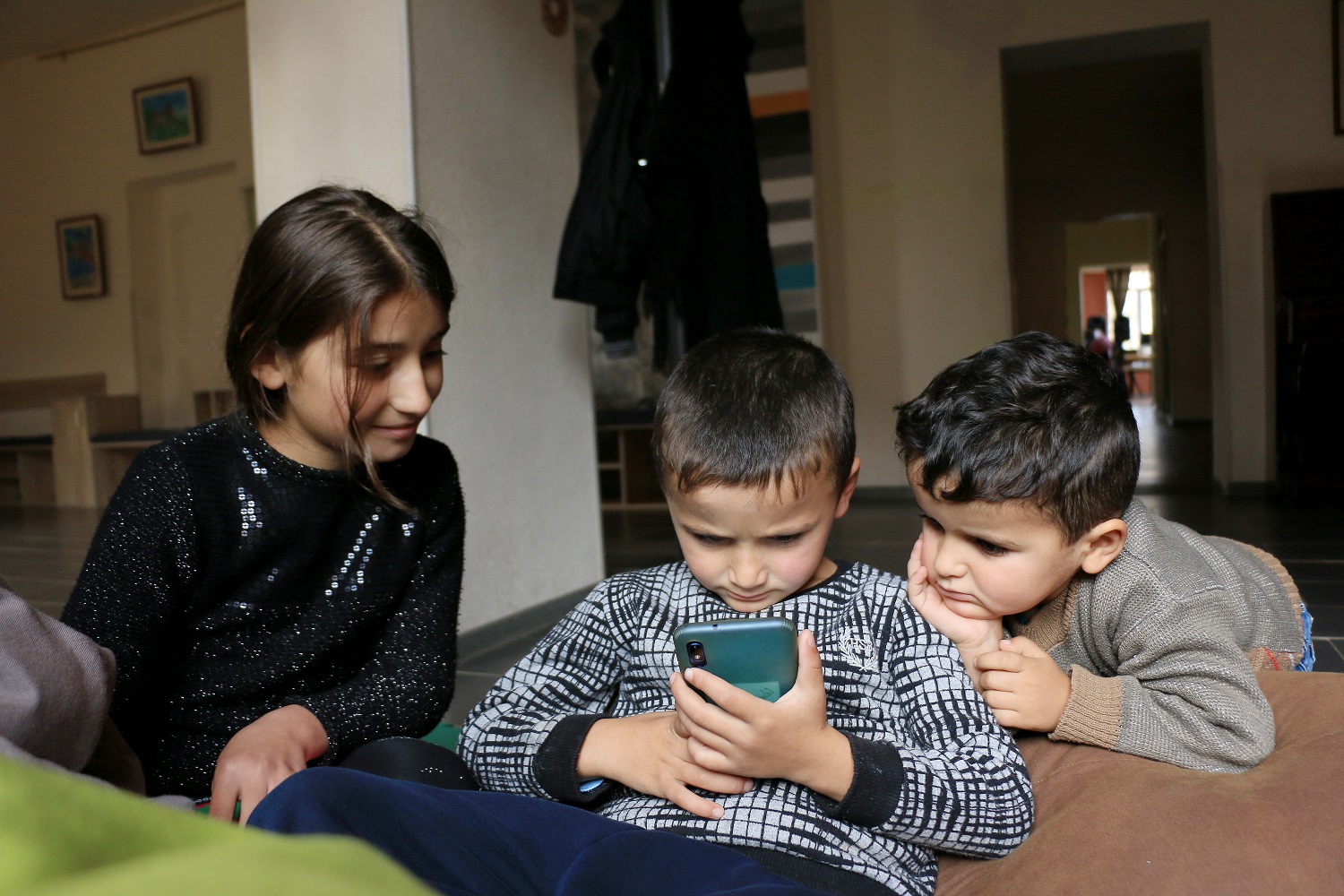 Syuzi, Gor, and John scroll down the camera roll, telling about their friends and favorite pets.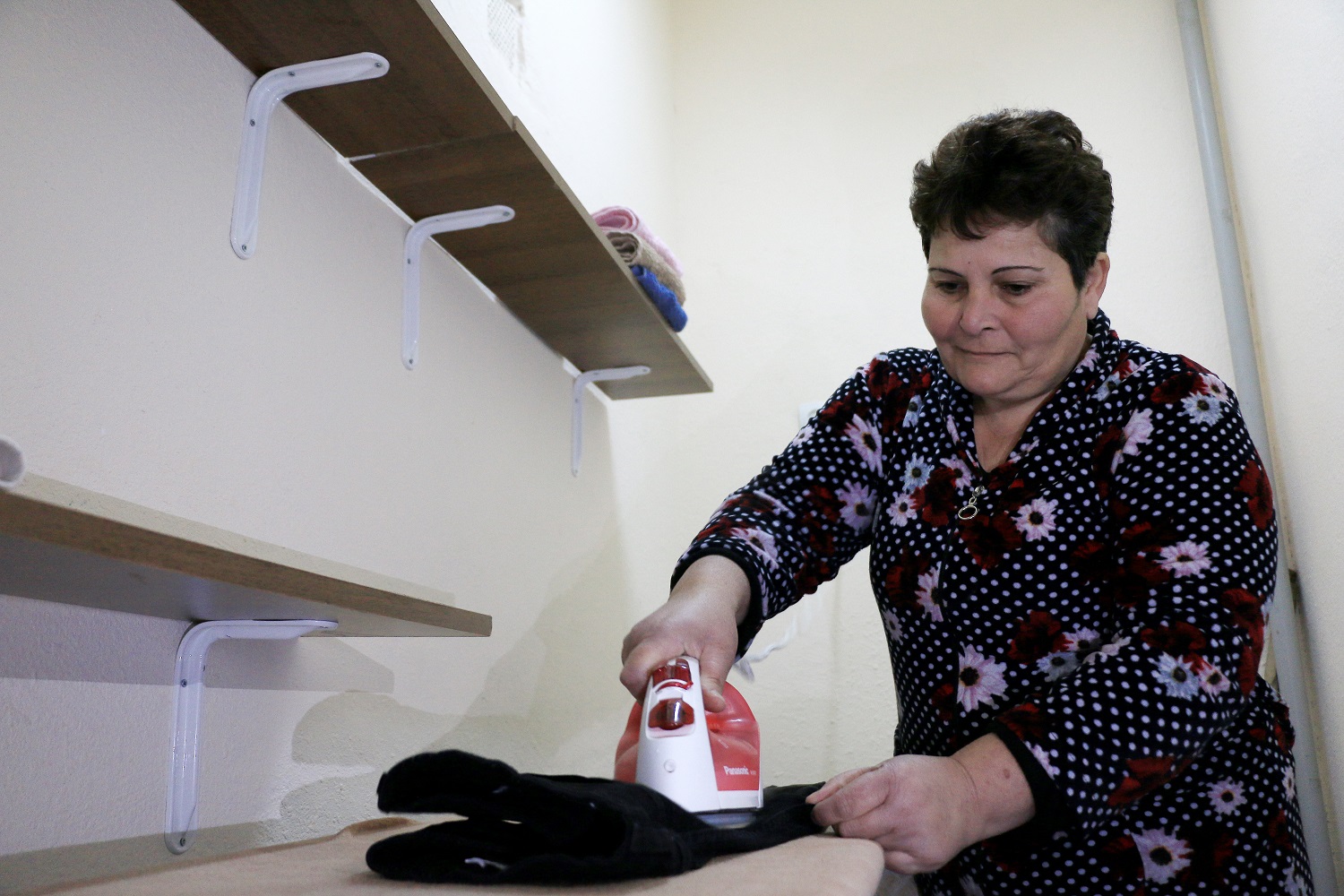 Armineh Poghosyan, 46, is from the Matchkalashen village of the Martuni region. She lost her husband during the 90s war. Matchkalashen remains under the Armenian control. She feels pity she couldn't take some soil from her husband's grave in Mokhrenes village of the Hadrut region.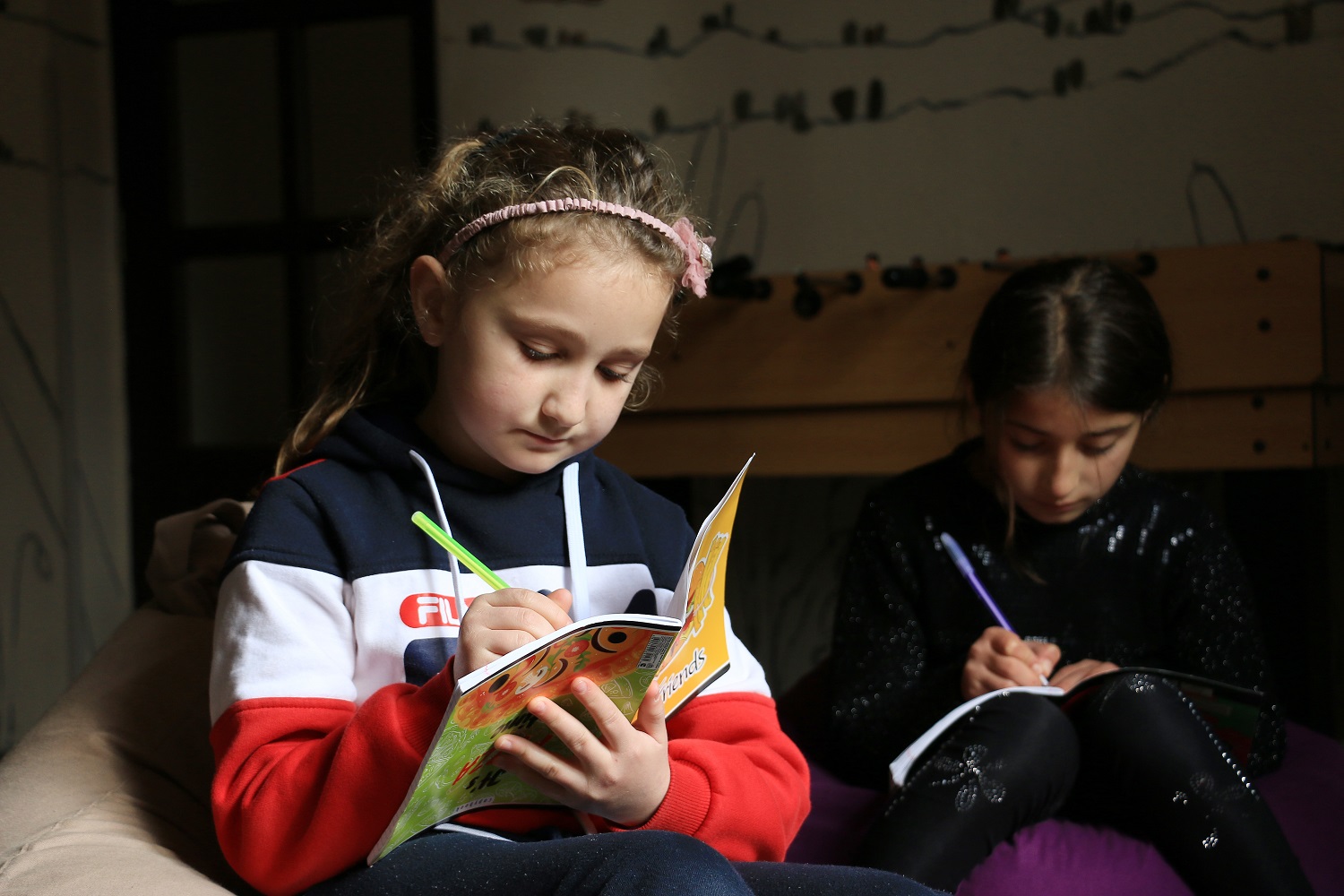 The Nersesyans attended the Tumanyan village school in Lori during the wartime. Syuzi and Alyona say they miss their school and friends a lot.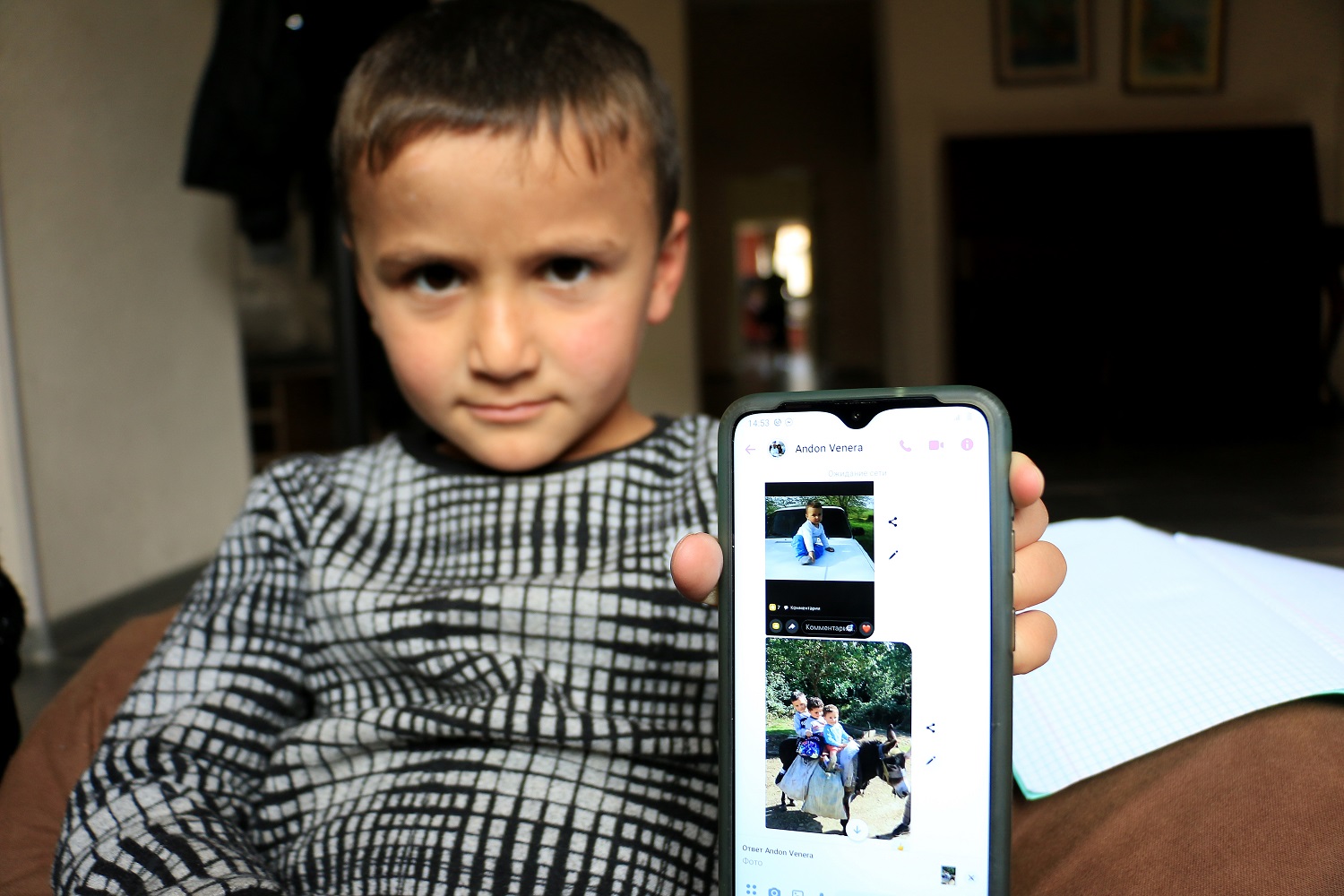 Meet 6-year-old Gor from Zardanashen village. It's him together with his brothers and his favorite donkey Vitalik on the phone screen. He says they haven't been able to take Vitalik with them when leaving the village. Gor's village has been left under Azerbaijani control. "If I could go back to the village for a short period of time, I would only take Vitalik with me," he says.
The big Nersesyan family that consists of 14 members gets ready to enjoy the family time at the dinner table.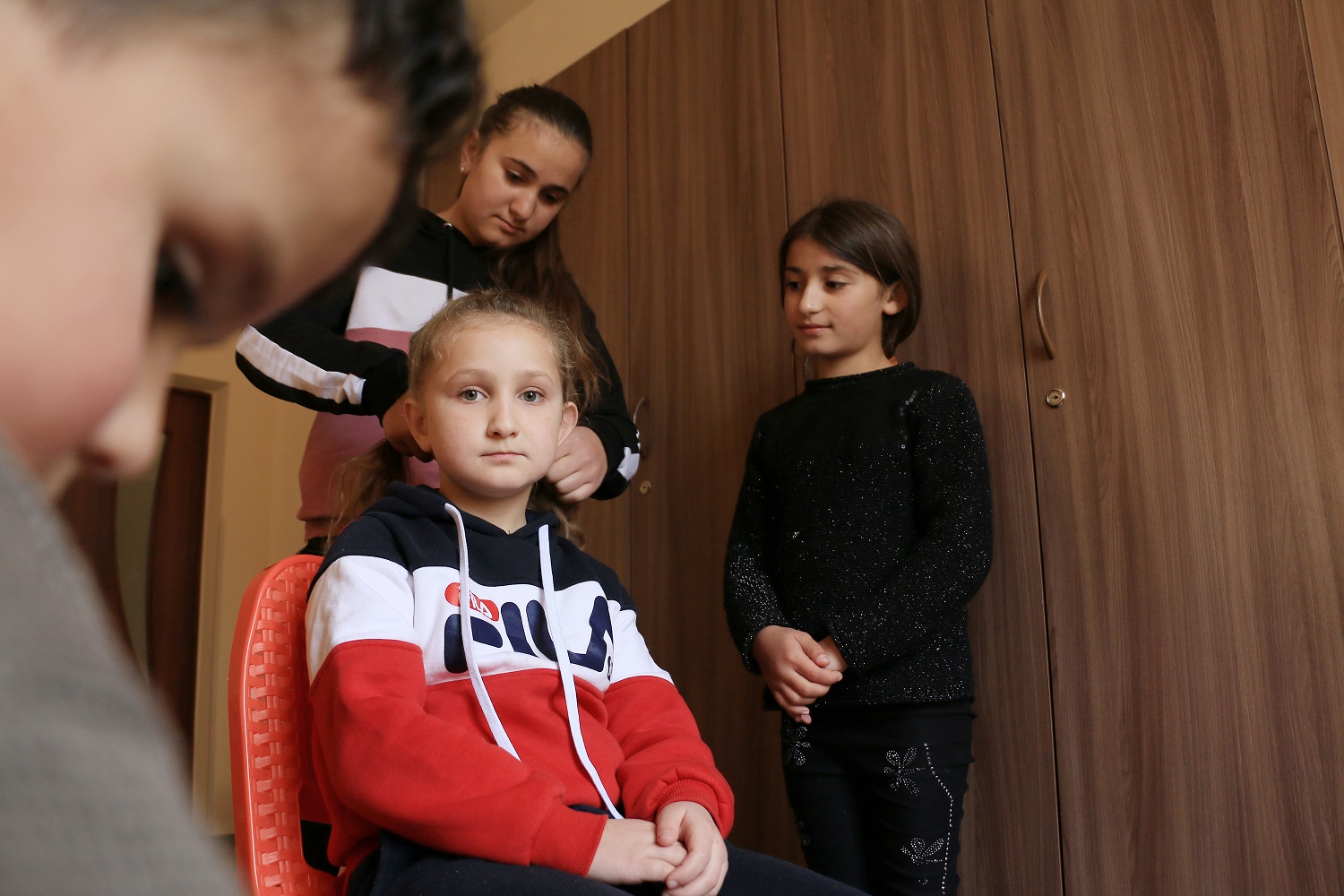 Armineh, 15, is braiding her sisters' hair. 
It's their last day in Tumanyan village.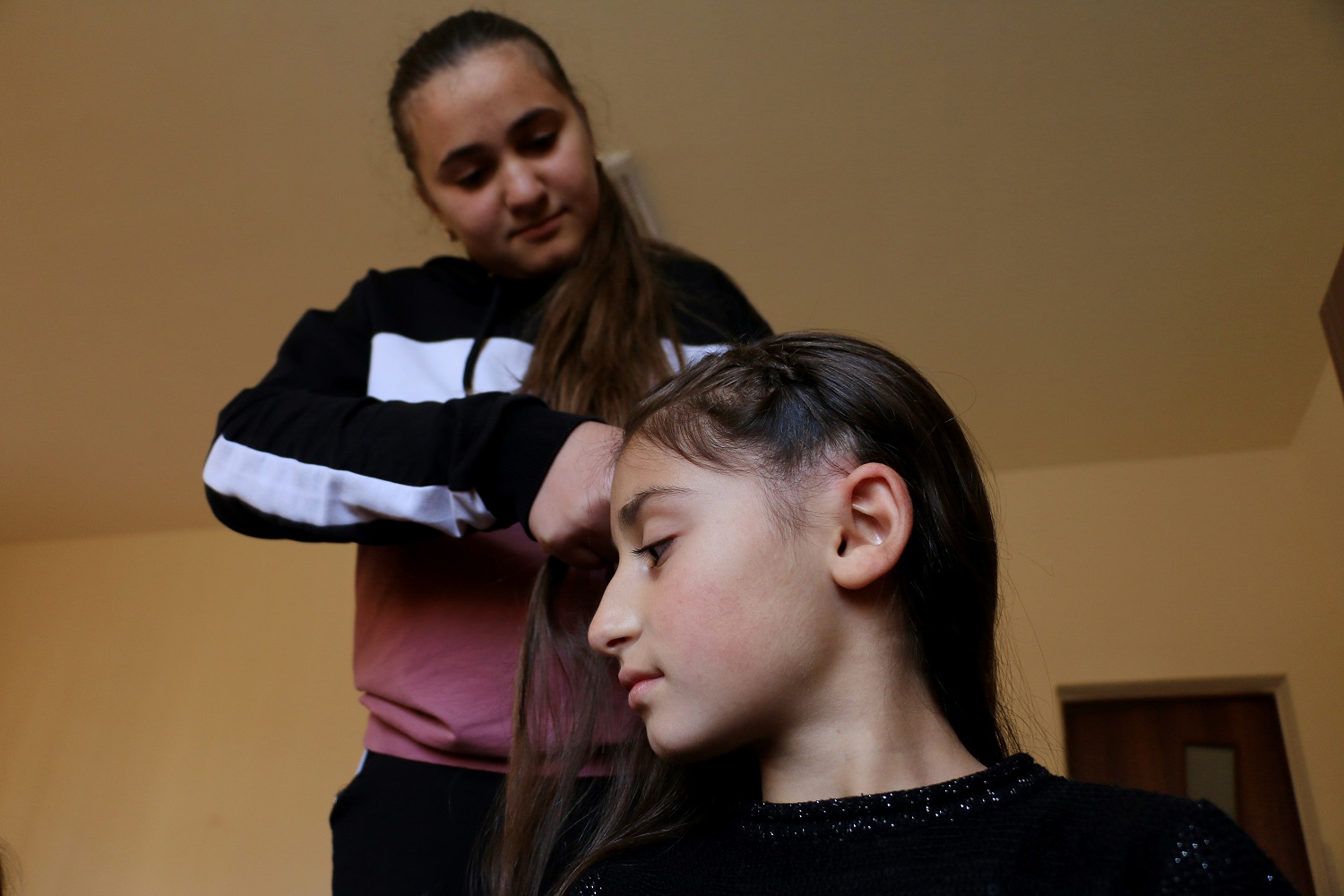 Suzanna, 9, is from Sargsashen village of the Martuni region. She says she'll become a singer.