How have you been keeping your twenty-first-century bodies fit this quarantine?
One of the challenges the people of the world have faced this year is keeping ourselves physically active and fit, with the long-lasting homestay, distance work, online learning, and the most-needed gyms being closed for a while.
However, for many COAF students enrolling in our sports programs, daily exercise has long been part of their everyday life, be it quarantine or not.
So, here are the five athletic programs offered to our COAF SMART and Village program students:
Yoga
Vrikshasana (the tree pose), Baddha Koṇāsana(the butterfly pose), and Hanumanasana (the monkey pose) are at the top of COAFians' most favorite yoga poses. Yoga is not only about physical activity. "To find steadiness and ease in a pose, students use and develop their attention, concentration, and memory," explains Marine Maghakyan, the Yoga Instructor at COAF SMART who has been practicing yoga since 2001.
The health benefits of practicing yoga are numerous; it flexes the spine, fixes the posture, regulates the metabolism, and boosts the immune system. Each yoga practice at COAF SMART ends with meditation that helps control the central nervous system.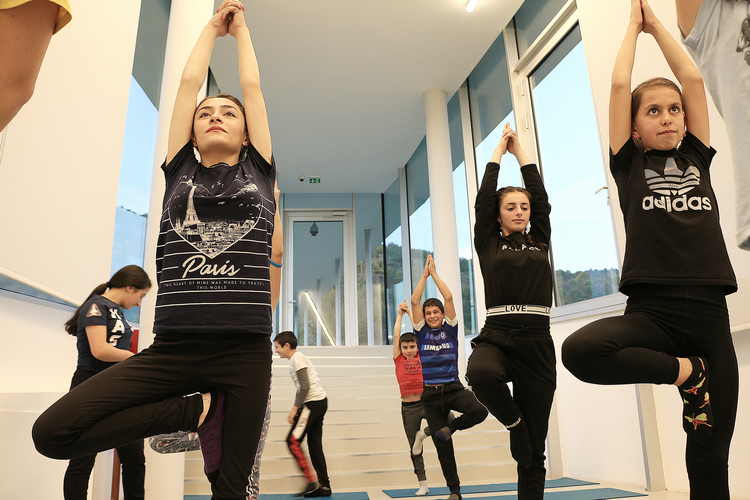 VR Fitness
Innovation is moving at a fast pace, and we do everything to enable the rural youth of Armenia to keep up with it. VR Fitness is the pleasantly addictive high-tech alternative of fitness at the SMART Center. Doesn't burning calories and playing a game in virtual reality at the same time sound like the most fun sports experience ever?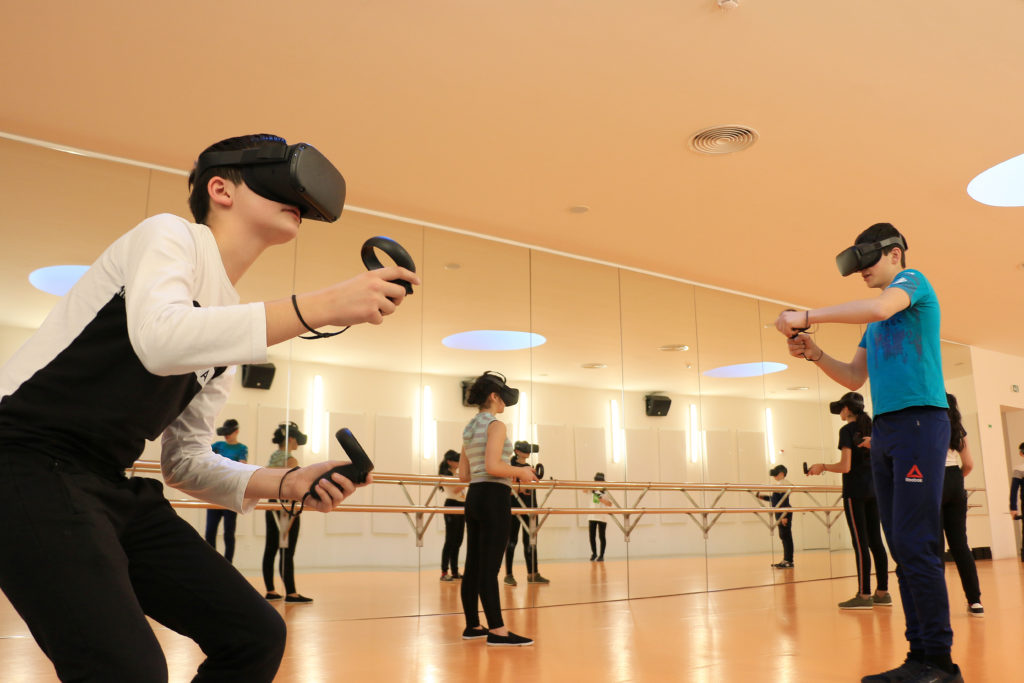 Dance
COAF SMART's Dance program is a mixture of classic and contemporary dances. At the end of each program level, students prepare a special performance that sometimes reaches broader audiences out of the center. For instance, once the youngest group of students performed during a public event in the nearby Dsegh village, Lori Province.
This program is a discovery for both girls and boys. "Generally, boys are inclined to limiting themselves in hip-hop, breakdance, and Armenian folk dances, whereas, our program promotes classic and contemporary dance styles for boys as well. It goes without saying that the world has so many talented male dancers in these styles too," believes Maria Hakobyan, the Dance Instructor of COAF SMART.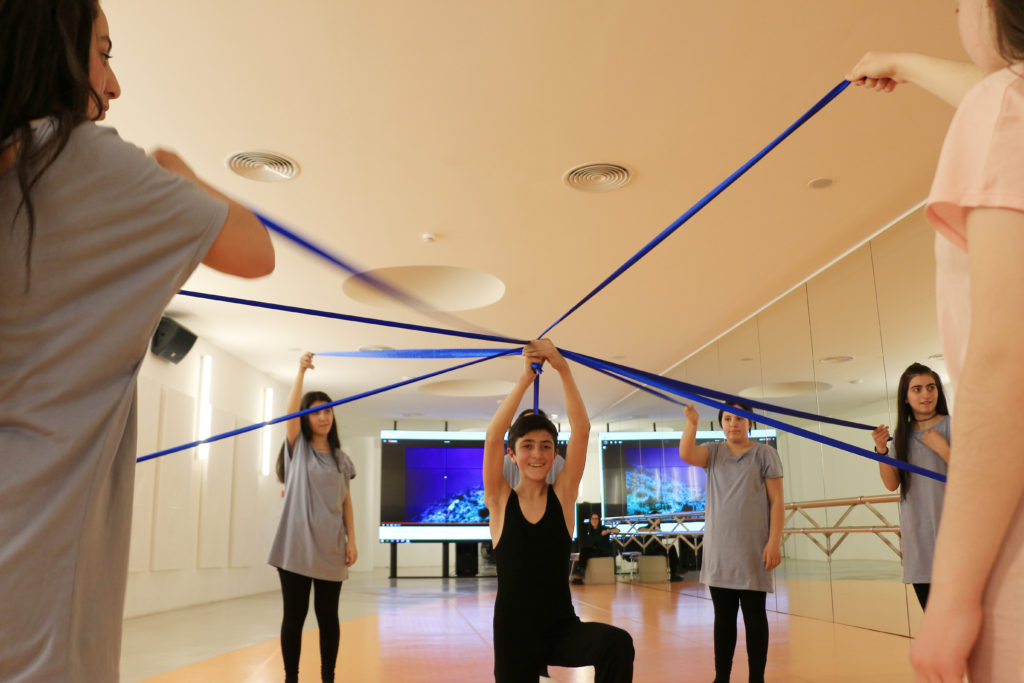 Judo
Offered to students of Armavir and Aragatsotn region, Judo is much more than the mere learning and application of techniques. It obtains a system of physical, intellectual, and moral education and has its own culture, heritage, and traditions.
According to the World Health Organization, Judo participation has positive effects on children's physical and motor development, benefits the maintenance of subcutaneous fat levels and the improvement of arms bone mineral, body posture, balance, flexibility, agility, and muscular endurance.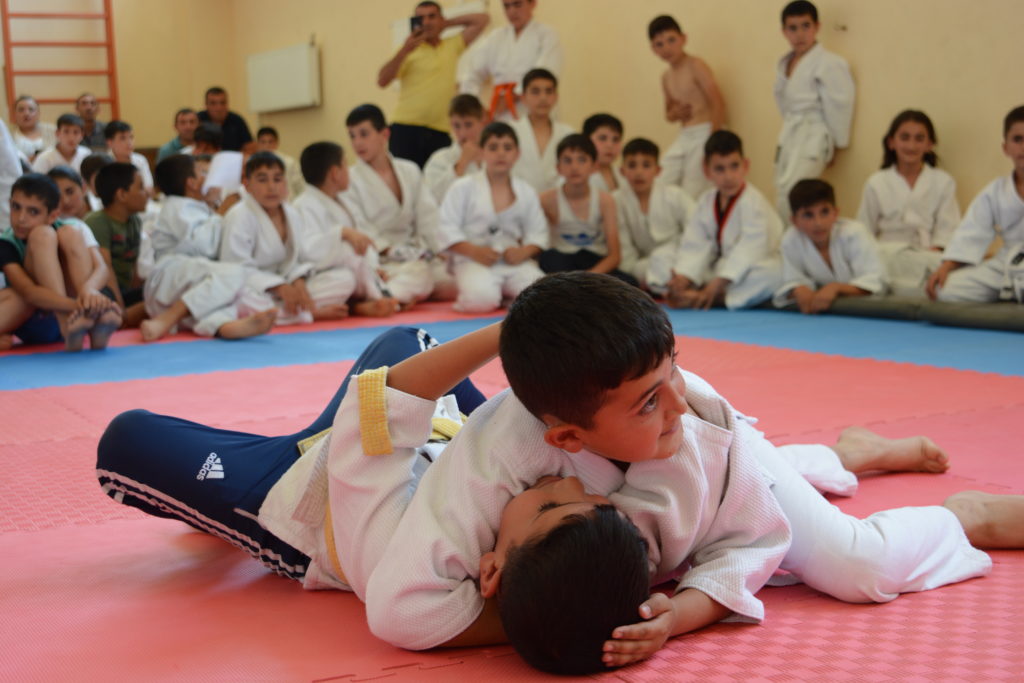 Basketball
And, of course, "the gold standard" of our sports programs is Basketball. This program is based on a supportive and fun environment to foster a lifetime of involvement in the sport. It consists of a mixture of warm-up exercises and modified games that teach children the importance of health and nutrition while also instilling respect for others and teamwork skills.
Our physical education programs enable COAFians to use tactics, strategies, and creative ideas to perform in many kinds of physical activity successfully. They come to boost the physical movement our bodies are lacking, encouraging a healthy and active lifestyle for youngsters from 37 rural communities of Armenia.
A good workout a day keeps the doctor away!