The straight road from Yerevan takes you to a small village, living where means waking up every day, walking through pink tuff houses, greeting men playing backgammon (nard) outdoors, and seeing children dashing through the streets, though now less often than they used to – cell phones did it all!
Shenik, a lowland village in the Armavir region of Armenia, has everything for country-style living except the mountains. The villagers often seek highlands, which are a bit far away. 
To live in Shenik also means not to be used to tap water․ Villagers buy drinking water from the nearby town of Talin and tend to use it sparingly. Though there is not much water in Shenik, one can find mouthwatering apricots, late-season sweet watermelons, wheat, and barley․․․ In other words – everything grows well here. Or maybe people are handy at growing things?
Many locals are descendants of historic Sasun and Mush districts as well as Javakhk (Southern Georgia). So is our Alumna Anush Mktrchyan, who is now a sophomore at Yerevan State University. The lockdown hasn't been that harsh in Shenik in times of corona, as she was able to connect to her online classes from the cozy corner she had created in their backyard. Fresh air and sunshine in nature – doesn't it sound like a luxury lockdown?  
Anush was only in the first or second grade when her school was fully renovated by COAF, "I clearly remember how my white socks used to get dirty because of the weary floor of our old school. The opening day of the newly-renovated school was a big day, a true celebration for us as new people had come to our village."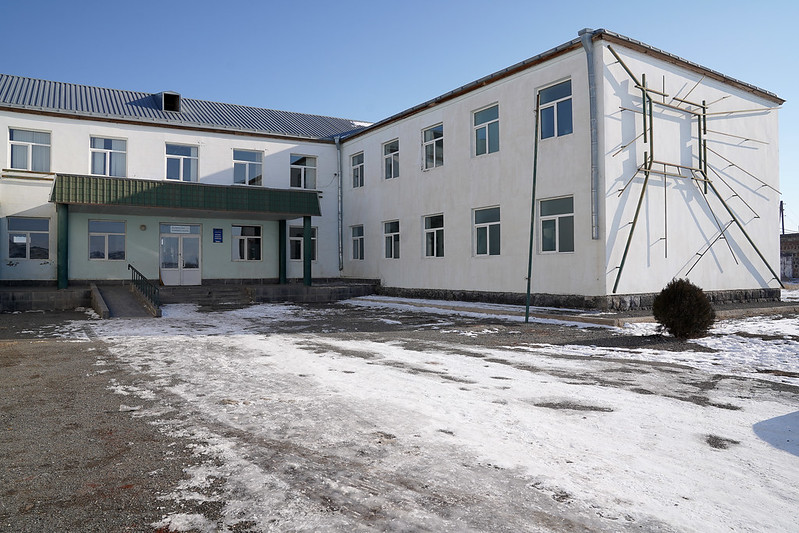 Anush no longer waits for "new people" to come and do something good for her community. She is always in touch with Shenik's Municipality and even participates in the Council of the Elders' regular sessions.
Shenik is a village where seeking work abroad is not the trendy alternative. The villagers don't rush to leave their hometown, as finding a job on the spot is not a problem. Several large agricultural organizations provide enough jobs for the locals.
One can tell that everything is in order in Shenik from the arrangement of barns in the community. They stand on one side of the road that is meant for animals, not pedestrians.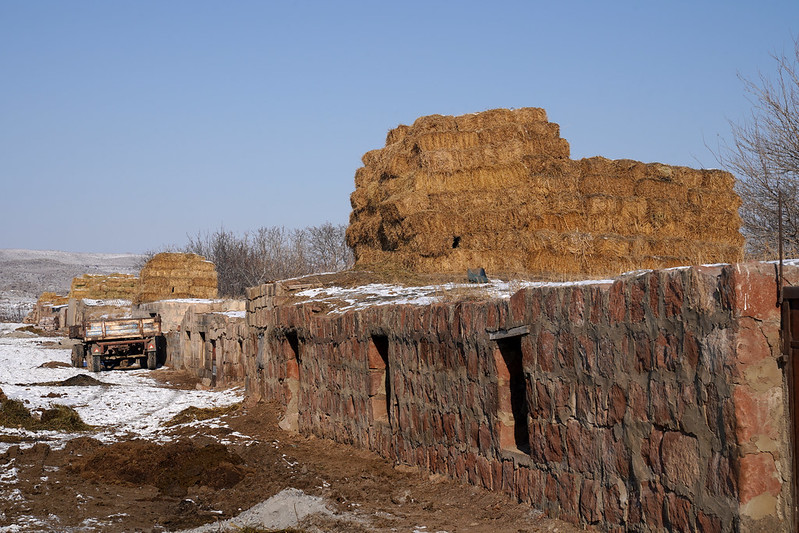 Over the years, the most tangible happenings of Shenik's development have been in people's minds – the breaking free from stereotypes and cliches. Once, the local girls gathered and formed a football team. They even invited the girls of the neighboring Lernagog village to play at a competition. Since then, football is not just a boys' game here!
Shenik has been a COAF-beneficiary village for over a decade. The generations that obtained modern skills, learned new languages and engaged in different activities thanks to our programs now realize and use their potential to better the village, regardless of their location. The investment we have made in the people of Shenik pays off.    
What happens in Shenik, stays in Shenik.