On September 19, 2023 Azerbaijan launched a large-scale military attack against the Armenian population of Artsakh (Nagorno-Karabakh) targeting critical infrastructure and killing children, women and elderly. The ongoing hostility reached its peak following a ten-month-long blockade of the Lachin corridor, Artsakh's sole road to the external world. This prolonged period of restricted access to necessities like food, medicine, fuel, and other vital items had already brought the vulnerable population of Artsakh to the verge of a humanitarian disaster.
The recent military attacks have already resulted in more than 200 people killed and 400 wounded, more than ten thousand persons–including children, women and elderly–forcibly displaced. These individuals lack shelter, food and other means of subsistence. Thousands of families have been separated. The healthcare system has been severely strained, with hospitals devoid of electricity and facing a critical shortage of medicine.

The Children of Armenia Fund (COAF) is gravely concerned about the situation transpiring in Artsakh and its subsequent impact on innocent Armenian children, women, and families. As an organization committed to the welfare and development of children, we are extremely disheartened to see the immense suffering endured by the children and families due to the critical escalation of the conflict.
In the current situation, children are the most vulnerable. They are the foundation of our future and protecting them, along with their families, from the scourges of war and violence is a moral obligation for every individual, community, and nation.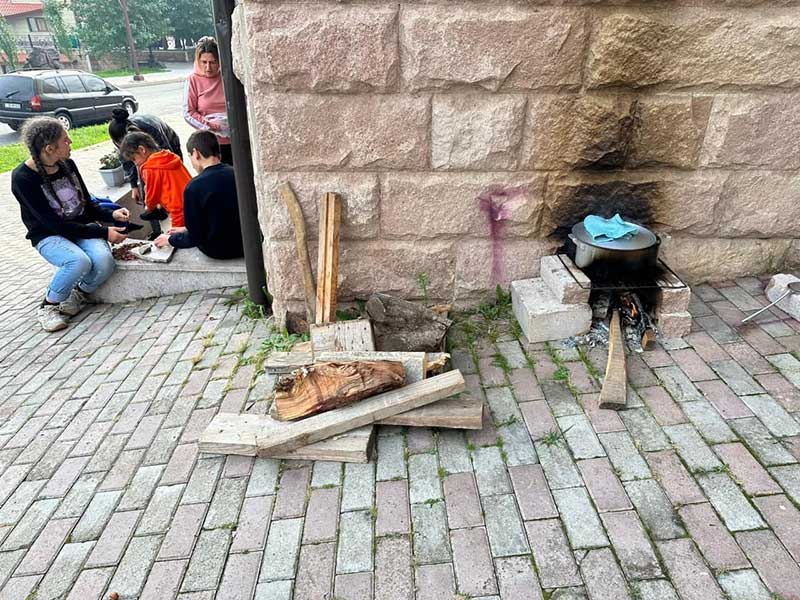 COAF urges all parties to compel Azerbaijan to immediately restore the freedom and security of movement of persons and vehicles along the Lachin corridor, in accordance with International Court of Justice orders.
We implore the international community to mobilize urgent humanitarian assistance to support the affected children and families. Vital supplies and services, including healthcare, food, shelter, and psychosocial support, must be made available to alleviate their sufferings immediately.
COAF's thoughts are with those who have lost their loved ones and are now struggling with the haunting repercussions of this humanitarian crisis. COAF will be coordinating with the Government of Armenia, Armenian Diaspora and local and international organizations to marshal and mobilize resources to respond to this humanitarian crisis.
Photo credit: Marut Vanyan