Dreaming of a veritable winter wonderland, panoramic vistas, and white flakes falling on Christmas eve? You don't need to own your cabin in the mountains to celebrate an idyllic Christmas or New Year's Eve.
If there's one place that must be on your holiday to-do list this year, it is the Concept Hotel by COAF, a modern minimalistic hotel wrapped in the mountains of Debet village in the northern Lori province of Armenia.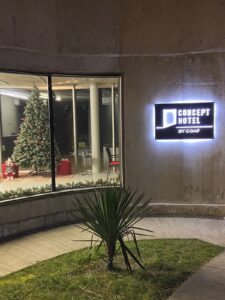 Soon the streets and mountains will be blanketed with snow, making us want to put on the holiday playlist and feel the magical spirit flowing through our veins. Whether you're a traditional Armenian New Year lover, a passionate traveler, or a bird of passage always seeking new places, Concept Hotel will give you a Holiday experience like no other.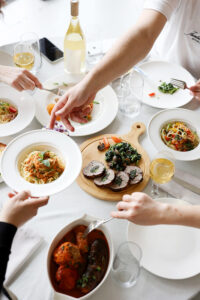 No need to cook, clean, and worry about extra decorations! We've got it all for you. Concept Hotel's Holiday package includes a stay in a cozy room with mesmerizing mountain views of Debet, a satisfying breakfast buffet, and a toothsome dinner, accompanied by a gala dinner at night next to the fireplace with a DJ playing your all-time favorite songs. Another special offer that comes with your stay is our guests' favorite free tour of the adjacent COAF SMART Center.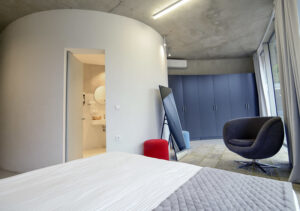 Keen on enriching your stay with local cultural and historical experiences? Check out the COAF Visitor Center's comprehensive guides to Debed Canyon's tourist attractions on their website and social media. The staff of Concept Hotel is always there to help you find top destinations in the area, closer to your taste and interests.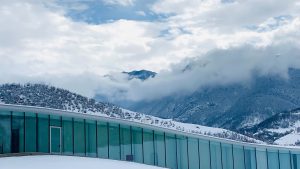 Perfect for large families, couples, and friends, Concept Hotel has welcomed over 1800 guests from 35 countries. Having its unique place in the hospitality industry of Armenia, the hotel promises you an eco-friendly, soul-satisfying, and Insta-worthy experience.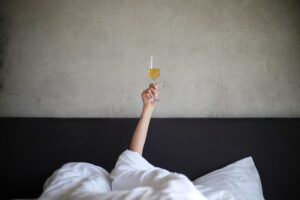 Get yourself, your family and friends into the Holiday spirit, and book your blissful-peaceful mountain New Year and Christmas Eve at Concept Hotel in Lori.
Being a social enterprise, all proceeds of the hotel benefit COAF's rural advancement initiatives in rural Armenia. 
For reservations:
+374 60 700050