Armenia's Debed Canyon has become the epicenter of tourism in the country with its myriad but less known historical and cultural heritage sites, entertaining outdoor activities, rustic landscapes, and authentic hotels and guest houses.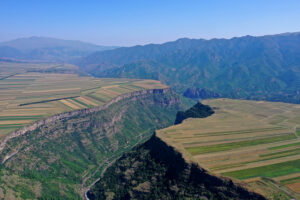 To bolster the local tourism potential and make it part of the region's sustainable development, COAF builds tourism capacity through professional training in dozens of communities in the province.
Taking place in August 2022, the courses aim to enhance the skill set of 66 participants from local communities in the field of hospitality, tourism marketing, and tour guidance. With this initiative, COAF seeks to fill the demand for qualified hospitality industry specialists in the local market, prepare professional partners for COAF's diverse initiatives, and enhance employment opportunities in spheres full of immense potential.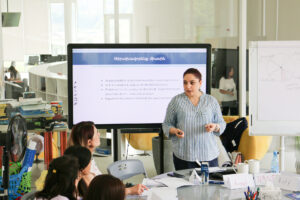 The training is implemented within the "Lori, Your Next Destination" joint initiative of EU4Business "Innovative Tourism and Technology Development for Armenia'' project, which is co-funded by the European Union and the German Federal Ministry for Economic Cooperation and Development (BMZ) and implemented by German Development Cooperation (GIZ) through the Private Sector Development and TVET South Caucasus Programme.
Hospitality training
Fifteen Lori residents, including existing hospitality business owners and locals interested in expanding their knowledge in hotel management, partake in hospitality field training provided by Tourism Parberakan LLC. The participants explore the dynamic and ever-growing field of hospitality from different perspectives and get acquainted with the process of turning an idea into a business.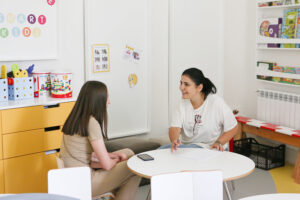 Tourism marketing training
Can a business survive without marketing? Well, the answer is that your business efforts are less likely to succeed if your potential customers don't know that you exist. Considering the importance of a strategic social media presence and modern marketing tools in business promotion, the training provided by Slice Consulting also includes a comprehensive introduction to digital marketing, social media marketing, content creation, and analytics for 23 participants.
Tour guidance training
Since the COAF Visitor Center opened in Vahagni village, our staff members have noticed the lack of qualified tour guides in the Lori region and the growing demand for them. Provided by the Armenian Association of Professional Tourist Guides, another training within the initiative prepares 28 professional tour guides, teaching everything essential, from the region's history and specifics to embracing and addressing cultural diversity and first-aid skills.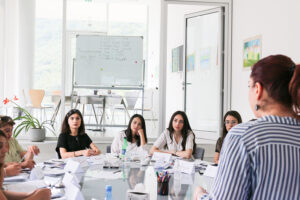 After successfully completing the courses, the trainees will be able to find job opportunities in more than 80 hospitality businesses around the Canyon​​ and get involved in diverse COAF economic advancement initiatives in the Lori region.
Want to travel and be in good hands? Choose Lori as your next destination!