"Everything is fine; we're not hungry, we're just eating healthy." This is how the people of Artsakh, who have been under blockade for almost 9 months, jokingly describe their situation. Elina Balasanyan, a 22-year-old COAF beneficiary, is one of them. She lives in Stepanakert with her little daughter, Luse.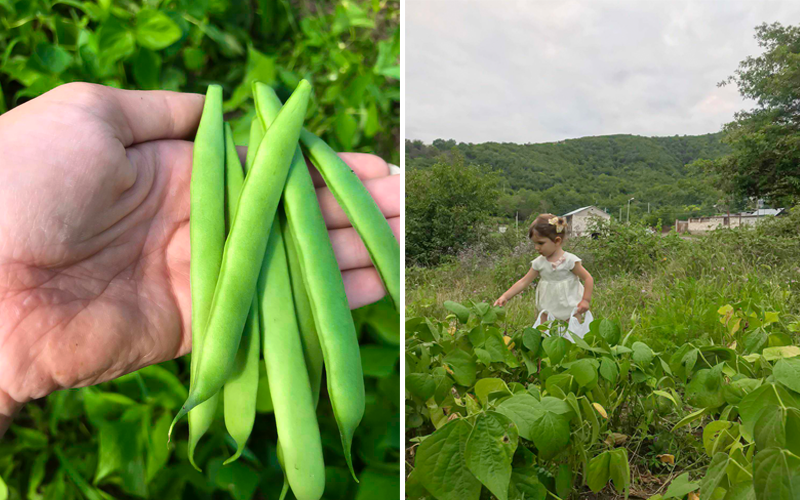 Elina recalls that during the initial months of the blockade, the situation wasn't as bad, but challenges progressively escalated. Day by day, the weight of despair grew, gradually replacing the minor daily concerns. To overcome this, Elina adopted a simple approach: "If you don't know where to find hope, turn to nature." And so, she did. Armine Arzangulyan, a COAF social worker working at our Child & Family Center in Stepanakert, Artsakh, stood by her side, quite literally, extending "a handful of helping seeds." Armine assisted Elina in securing a plot of land and obtaining seeds.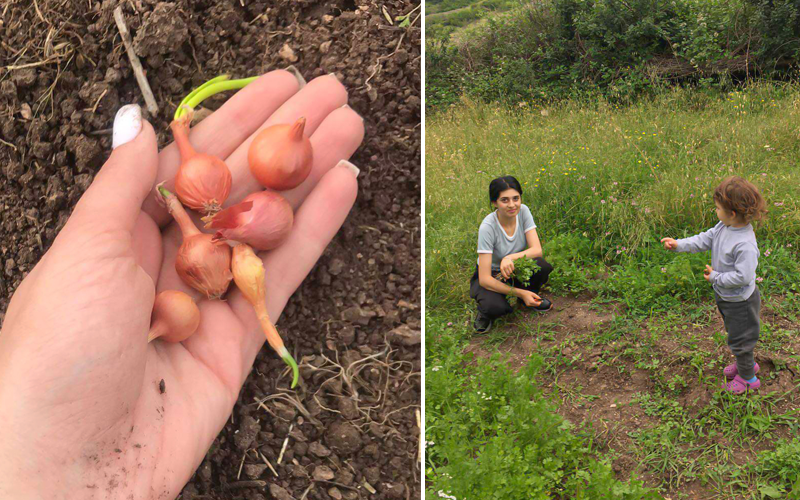 Consequently, alongside the cultivation of carrots, beans, basil, tomatoes, and various other vegetables, hope also started to grow in Elina and Luse's garden. The benefits of this garden now extend not only to them but also to families in need, as they generously share their harvest.
Despite the prolonged blockade of Artsakh, the severe scarcity of food, and a multitude of daily challenges, their resilience remains unshaken. They continue to smile and serve as an inspiration to us all.