2022 was a prosperous and exciting year for COAF—a slew of new initiatives, groundbreakings, and collaborations. Looking back, let us present COAF's most large-scale infrastructure investments in education, healthcare, child and family services, and economic sectors in the rural communities of Armenia, which have either continued or have launched this passing year.
COAF SMART Center | Myasnikyan village, Armavir
2022 marked the construction project of the second COAF SMART Center. Armavir was selected as the next destination of COAF's SMARTification journey, considering that it's the region where COAF's rural development initiatives started back in 2004.
In March 2022, we announced an international architectural competition seeking a landscape-specific and innovative project that best corresponds to educational purposes. Our team was pleased to review 74 mind-blowing architectural projects received from 23 countries and witness how the creative minds of the world envisioned the future jewel of the Armavir region, placed in Myasnikyan village, between two symbolic mountains of Armenia, Mount Ararat and Aragats.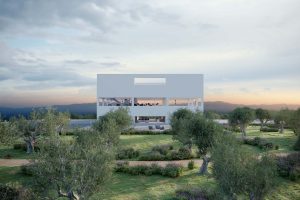 The jury, headed by London-based architect Michel Mossessian, primed nine finalists and highly recommended five of them. As a result, COAF selected "Contemplating Mount Ararat" by Spanish architect Alberto Campo Baeza (Estudio Arquitectura Campo Baeza) as the architectural project for SMART Armavir.
The process was followed by COAF Founder and Chairman Garo Armen's and Alberto Baeza's visits to Armenia, where they discussed the project and its implementation. The leveling of the nine-ha area started right after and will be followed by the construction of the Center. The COAF SMART Campus in Armavir will come to life in 2024, serving thousands of children and beneficiaries from nearby communities. This crucial investment will bring a wave of economic innovation and sustainability to the region, just like our flagship SMART Center did in Lori's Debet village.
COAF SMART Conference Center | Debet village, Lori
The COAF SMART Campus in Lori is flourishing at a fast pace. The most recent addition to the Campus infrastructures (COAF SMART Center, Concept Hotel) is the COAF SMART Conference Center, which will open its doors in 2023.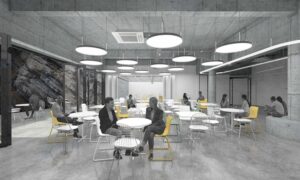 The Center will feature two 100-seat halls and one 40-seat meeting room, a dining hall, a recreation room, as well as 20 hotel rooms. If by now Debet made a name as a travel, especially ecotourism destination, the village will become a sought-after place for business meetings, seminars, conferences, and events.

COAF SMART Health Center | Dsegh village, Lori
Starting in 2023, villagers from 16 communities of the Lori region will have access to high-quality health services in the newly established COAF SMART Health Center in Dsegh village.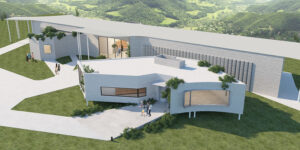 Comprising two buildings, an ambulatory, and a dental unit, the clinic will serve over 10,000 villagers, including 2000 children, and hire 20 healthcare providers. The establishment of the Dsegh Health Center is a vivid example of how the collective generosity of others can provide people in vulnerable rural communities with access to years-long unavailable yet essential health services.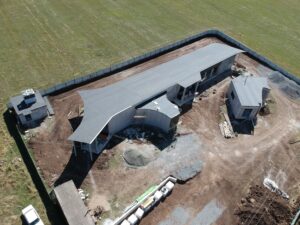 Child and Family Center | Karakert village, Armavir
Childhood is a safe, blissful, and careless place at COAF's Child and Family Centers (CFCs), which provide everything indispensable for a child's development, self-expression, and enjoyable playtime in a safe environment.

CFCs offer interactive playrooms for 3-6-year-olds and provide child development programs, as well as psychological, speech therapy, and social work services for children and families of all beneficiary communities of the Center. Here the specialists show an individual approach to each and every child and simultaneously work with them, their families, and the community upon the need. COAF's first CFC was first established in Hatsik village in 2021 and will soon open its doors in Karakert village and Stepanakert, Artsakh.


Visitor Center by COAF | Vahagni village, Lori
Hey tourists, don't hesitate to include Lori on your bucket list, as the region is fully prepared to reward you with the most comfortable, diverse, and fulfilling trip or vacation.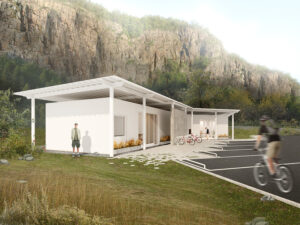 The Visitor Center by COAF, seated on the M6 ​​highway in the village of Vahagni (Lori province), offers a slew of tourist services and amenities with its expanded and upgraded capacity that includes:
outdoor and indoor cafes,
tourist information and equipment rental corner,
lockers for tourists,
the EV charging station,
bicycle parking lot,
bathrooms adapted for people with disabilities,
baby care room.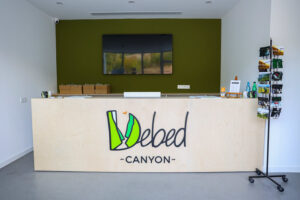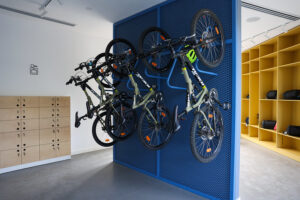 If our rural advancement model resonates with your vision, join our mission, as regardless of the amount, each contribution brings winds of positive change in the lives of countless children and families in rural Armenia.